Two men were found dead near the Utah-Arizona border after floodwaters poured into a slot canyon. 
The flooding endangered three groups of hikers, who were hoisted out of the area by helicopter. 
Kane County Sheriff Lt. Allen Alldredge said that the first man who was found dead was among a group of three hiking south to Lees Ferry.
Another man in the same group was rescued and taken to the hospital. He was being treated for hypothermia and bodily injury after days of exposure. 
YELLOWSTONE NATIONAL PARK SPOTS FIRST GRIZZLY BEAR TO EMERGE FROM HIBERNATION THIS YEAR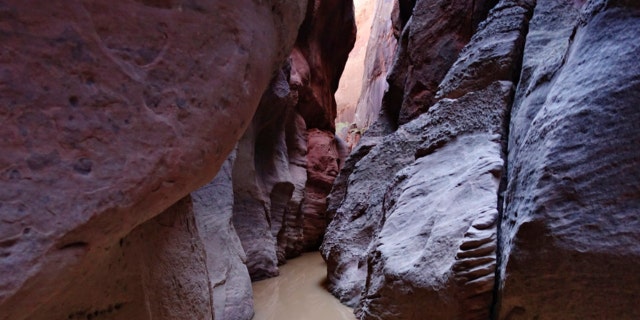 Authorities found a second body on Wednesday across the Arizona border. 
Although they couldn't immediately confirm it was the man identified as missing earlier in the week, the sheriff said they "were very confident that it was our missing individual."
Officials called off an additional search.
ALBANIA FORMALLY DEDICATES VJOSA RIVER NATIONAL PARK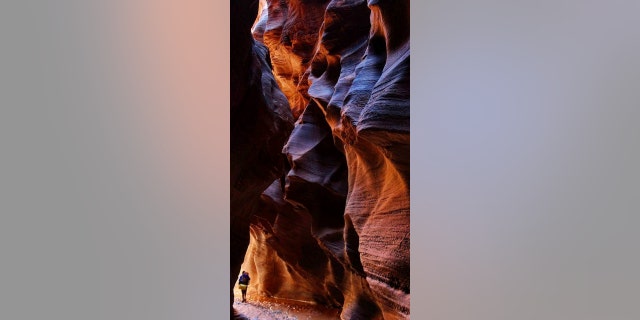 Alldredge said authorities had received a call on Monday from the spouse of a hiker who had not returned home after venturing out on Friday. The hikers were on a multi-day trek from Wire Pass to Lees Ferry through Buckskin Gulch's sandstone features, including multiple narrow slot canyons.
None of the hikers' names were released.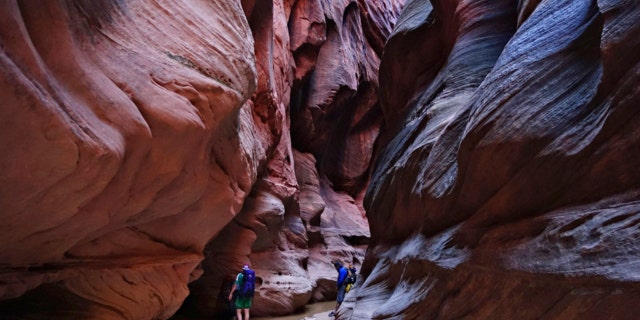 The first man found dead was from the Tampa, Florida, area. 
Two Utah Department of Public Safety helicopters and another hiker helped to locate the second body found on Wednesday. 
Those helicopters also helped to extract 11 others who were stuck in frigid floodwaters and had called for help.
Notably, the atmospheric river storms last weekend raised the water level in the canyons before additional floodwaters spilled into the slot canyons early this week. 
The Associated Press contributed to this report.