Vandalized bathrooms, smashed floor tiles and stolen safety signage — no, this destructive scene is not connected to a riot. 
These events are part of a TikTok challenge known as "Devious Lick" that has grabbed hundreds of thousands of views online. 
Ever since the Chinese-created app exploded during the COVID-19 pandemic, it has been known for its challenges that go viral — and it is no stranger to dangerous trends.
FDA WARNING ABOUT NYQUIL CHICKEN TIKTOK CHALLENGE MAY HAVE SPIKED INTEREST
Experts acknowledge that young people during their formative years often make questionable decisions.
"Adolescence will always be attracted to something that is a bit dangerous and risky," said Pamela Rutledge, PhD, a media psychologist who is based in Newport Beach, California.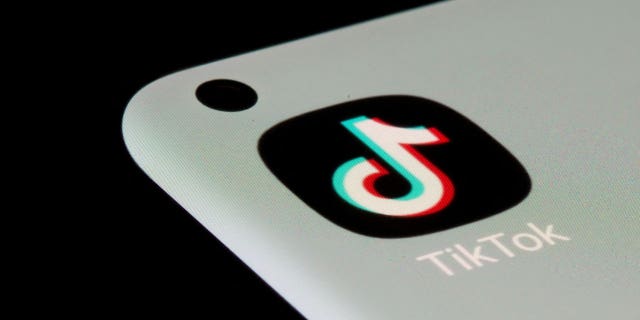 Even so, experts warn parents about some of the platform's most egregious scenarios — and say they need to keep tabs on what their children and teens are accessing today.
In addition to "Devious Licks," here are six other examples of challenges that have popped up on the platform in recent times. 
'Borg' challenge
The so-called "borg" typically consists a mixture of alcohol, electrolytes, caffeinated flavoring and water in a one-gallon jug. 
WHAT'S A 'BORG'? GEN Z'S HANGOVER PROOF TIKTOK TREND BECOMES A STAPLE FOR WARDING OFF DRINKING DANGERS
The purpose of the drink, apparently? To stay hydrated while drinking copious amounts, slow the intoxication process and keep the dreaded hangover at bay.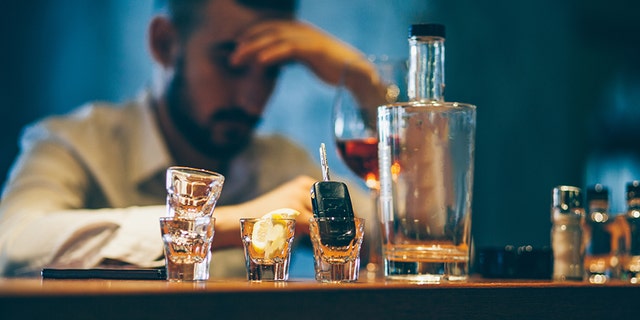 The dangerous trend, however, seems to have the opposite effect — as it's led to the hospitalization of nearly 30 University of Massachusetts Amherst students due to binge-drinking.
UMass Police also recently reported two arrests for underage drinking.
Blackout challenge
Versions of this challenge have been around for years, with the Centers for Disease Control and Prevention (CDC) attributing 82 deaths to the choking game from 1995 to 2008. 
Also known as the "choking challenge" or the "pass-out challenge," this fad encouraged kids in asphyxiation to the point of temporary unconsciousness. 
The blackout challenge has been linked to the deaths of about 20 minors in recent months. 
"Tween and teens are more susceptible to social pressures, which makes it harder to assess risk," in such life-threatening challenges, said Dr. Rutledge of California to Fox News Digital. 
Benadryl challenge
Challenges encouraging the consumption of over-the-counter medication frequently circulate on TikTok. 
This particular trend calls for the excessive consumption of Benadryl to induce a hallucinogenic high. Benadryl is an antihistamine typically used for cold and allergy symptoms. 
However, if abused, the drug can cause seizures, heart problems, comas and even death.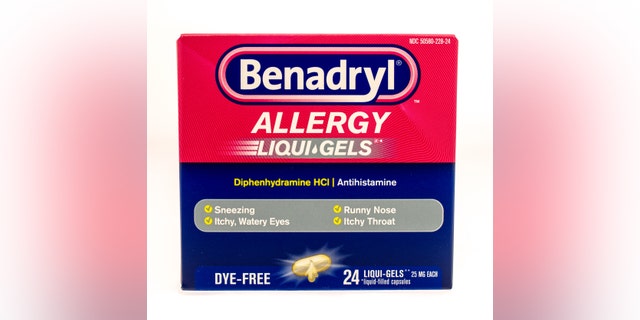 Though this trend has seemingly resurfaced, it first started making its rounds on TikTok in 2020. 
At least one teenager has died from the challenge, prompting the Food and Drug Administration (FDA) to release a 2020 report on the challenge and ensuing hospitalizations.
'Dragon's breath' challenge
This challenge encouraged eating candy coated in liquid nitrogen — a snack that became popular on TikTok due to the vapor fumes it emits when eaten. 
More than 20 children were hospitalized due to skin burns, stomach aches and food poisoning.
Though liquid nitrogen is not innately dangerous when used in food, it can be hazardous if improperly ingested. 
In January, Indonesia issued a warning against the trend after more than 20 children were hospitalized due to skin burns, stomach aches and food poisoning.
Orbeez shooting challenge
The trend is causing concern after several teens across the United States were arrested as a result. 
The challenge encourages using toy guns to fire gel pellets at bystanders. Albeit soft, the pellets can cause injury, particularly when frozen.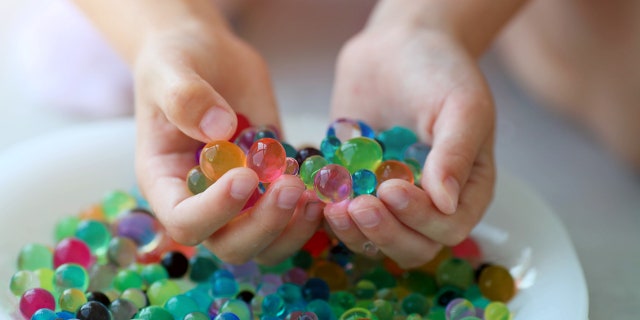 One TikTok video show red welts forming after a boy was shot with the pellets. Another demonstrated the pellets' force as the pellets easily pierced a paper napkin. 
The Orbeez challenge may have lost some traction currently, but another destructive trend has emerged in its place called "The Kool-Aid Man." 
POLICE ISSUE WARNING ABOUT DANGEROUS NEW TIKTOK CHALLENGE SWEEPING US, MULTIPLE ARRESTS MADE
In February, six minors were arrested after "blasting through" a fence as a part of the challenge, which encourages running through walls and fences. 
Beezin' challenge
"Beezin'" is the act of rubbing Burt's Bees lip balm onto the eyelids before going out for the night.
TikTok users believe the menthol or peppermint balm enhance alertness or heightens one's buzz.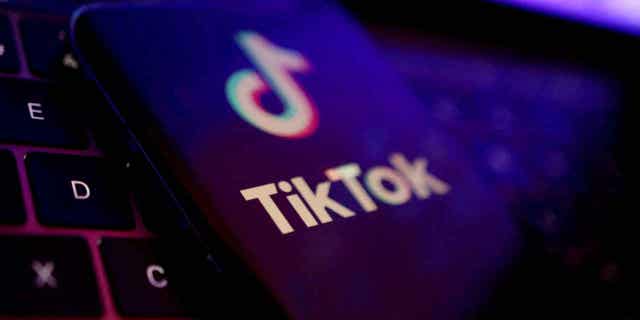 But blindly following the challenge could have dangerous side effects, such as eye inflammation, irritation, milia and even vision loss. 
The fad of a few years ago led Burt's Bees to release a statement: "There are lots of natural things that probably shouldn't go in eyes — dirt, twigs, leaves, food — and our lip balm."
What draws TikTok users to risky challenges?
What draws the 50 million daily TikTok users in the U.S. to such challenges?
The app recently announced it's rolling out a one-hour-a-day screen time limit for users under age 18. 
"The social media space is very crowded, so in order to get noticed you have to go extreme and risky," said digital wellness expert Joanne Orlando, PhD, based in Sydney, Australia. 
"One of the best ways [for people] to get noticed on TikTok is to jump onboard with the trends," she added.
CLICK HERE TO SIGN UP FOR OUR LIFESTYLE NEWSLETTER
Said Dr. Rutledge, "Challenges are a dare. Dares trigger our innate needs to fit in and be accepted, show ourselves off well — a badge of honor — not as cowards."
As calls to ban TikTok grow in Congress amid privacy concerns, the app recently announced that it is rolling out a one-hour-a-day screen time limit for users under age 18. 
CLICK HERE TO GET THE FOX NEWS APP
However, many experts worry that such controls will not be effective. 
"Bans are like holding beach balls underwater," said Dr. Rutledge. "You can ban one platform, but another platform will always pop up."