ABC's Emmy-winning sitcom series, "Abbott Elementary" unleashed a scathing commentary of charter schools during its second season.
As explained by an article in "The New Yorker," the family-friendly sitcom about teachers in an underfunded public school targets charter schools, or privately funded public schools, by painting one in the show as a snooty rival establishment.
It is portrayed as an institution that caters to rich families, has more funding and resources than Abbott, and even threatens to acquire the titular public elementary and remake it into a charter school itself.
New Yorker's piece on this overtly political arc claimed that "Abbott" portrays Addington, the "gleaming charter school down the street," as a "new nemesis" for the teachers, students and families who are part of Abbott Elementary.
QUINTA BRUNSON JOKES SHE 'MIGHT PUNCH' JIMMY KIMMEL 'IN THE FACE' AFTER STUNT DURING HER EMMYS SPEECH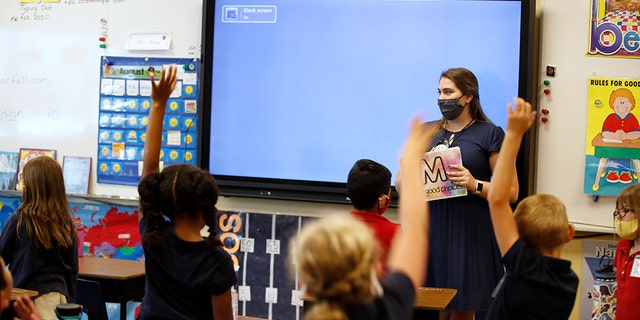 At the outset of the second season, the school belonging to the fictional "Legendary Charter Schools" network is already causing problems for the Abbott community as soon as it's introduced. The piece noted, "A group of Abbott's highest-performing third-grade students leave for Addington, a gleaming charter school down the street; as a result, Melissa (Lisa Ann Walter) has to teach the remaining third-graders alongside her second-graders, causing overcrowding and chaos."
The article describes how in episode two, Abbott's teachers visit Addington and see it "has everything Abbott doesn't: functional air-conditioning, fresh-painted walls, new textbooks, French class, a computer lab, field trips, and ceilings that strike Janine (Brunson), another second-grade teacher, as strangely smooth."
The New Yorker piece claimed that Addington, is portrayed as a "a taunting presence, a have to Abbott's have-not," and noted that later in the season, it is depicted as "a more immediate threat," "when Draemond Winding (Leslie Odom, Jr.), Legendary's founder, vows that he will convert every public school in Philadelphia into a charter, and next up is Abbott."
ABC'S JIMMY KIMMEL HANDS SHOW OVER TO AL FRANKEN TO BASH CRUZ, TRUMP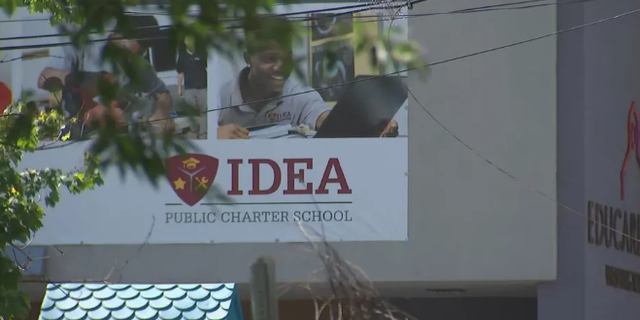 The piece also characterized Winding as an "empty suit" and an embodiment of "Goliath with a sales pitch."
Fulfilling the villainous theme further, a scene was described where Addington's founder is revealed to have attended Abbott Elementary when he was a child, and when he meets his Abbott teachers in the season, he is viewed as a legitimate threat.
Upon hearing of his plan to convert the school, one of the Abbott teachers reportedly tells Odom Jr.'s character, "What you are doing hurts teachers like me."
Elsewhere, that same wary teacher, who the New Yorker characterized as the show's "devoutly Christian moral center," claims charter schools "take our funding, not to mention the private money from wealthy donors with ulterior motives."
CLICK HERE TO GET THE FOX NEWS APP 
The piece described another story beat where a child who switched from Abbott to Addington is unceremoniously kicked out of the charter school for subpar grades, prompting an Abbott administrator to swiftly welcome them back into their school. Because of the incident, the educator, who was once only mildly against the charter school, "instantly switches sides on the charter-school debate," the report claimed.