A Bud Light wholesale distributor in Alabama made an impassioned plea to locals to stop boycotting the beer brand, insisting that his business did not "support" the polarizing partnership with Dylan Mulvaney amid ongoing backlash and a staggering drop in sales nationwide.
Steve Tatum, general manager of Bama Budweiser in Montgomery, Alabama, described the impact of the boycotts in a radio ad he paid for that aired on several local stations. Tatum said his company, which employs close to 100 Montgomery residents, "did not support" the promotional campaign with Mulvaney in a desperate attempt to win back customers.
"There's been a lot of discussion, frustration and even anger across the country regarding just one single can made of Bud Light that was produced for a social media influencer," Tatum said.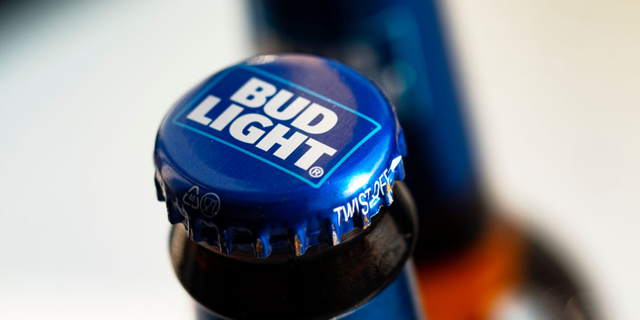 BEER INDUSTRY 'IN SHOCK' THAT BUD LIGHT BACKLASH CONTINUES AS EXPERT WARNS OF SUPPLY SHORTAGES OF RIVAL LAGERS
"We too at Bama Budweiser are upset about it and have made our feelings known to the top leadership at Anheuser-Busch. The voice of the consumer has been heard, and Anheuser-Busch has taken action. We at Bama Budweiser, an independent wholesaler, employ around 100 people who live here, work here, and our children go to school here," he went on.
"There was one single can made. It was not for sale and was not properly approved. As a result, the Bud Light brand has new leadership. Dylan Mulvaney is not under contract with Bud Light," Tatum stressed. "The videos you may have seen are Mulvaney's own social media posts that went viral and many web-based news outlets have distorted the story. You deserve to know the truth and life is too short to let a couple of individuals decide what you can eat or drink or spend your hard-earned money on."
BUD LIGHT IN 'SERIOUS TROUBLE' OF LOSING STATUS AS TOP-SELLING BEER IN US, INDUSTRY EXPERT WARNS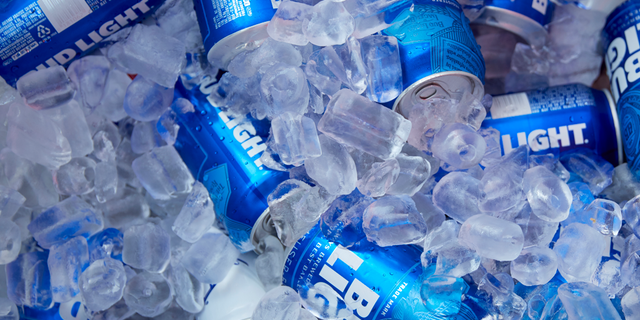 "We do not, and as I said before, did not support this issue involving Dylan Mulvaney," he emphasized.
The ad comes as backlash over the Mulvaney collaboration continued into its sixth week, heightening concern among distributors over whether the beer maker can successfully recover from the branding nightmare as sales continue to plummet. 
Compared to a year ago, retail sales of Bud Light in the U.S. were down by 23.6% in the week ending on May 6, surpassing the 23.3% decline the brand saw in the last week of April, according to data from Bump Williams Consulting and NielsenIQ, cited by the New York Post. The beer brand reportedly informed wholesalers this week it would buy back unsold beer once it expires in an attempt to salvage relationships with distributors. The nationwide boycotts cost the beer maker over $5 billion in losses to date.
In the meantime, Anheuser-Busch has since attempted to make amends with its customers. Bud Light marketing vice president Alissa Heinerscheid and Daniel Blake, who oversees marketing for Anheuser-Busch's mainstream brands, both took a leave of absence after the backlash, particularly after Heinerscheid was caught in an interview blasting the brand as "fratty" with "out of touch humor." A new country-based ad aired during the NFL Draft on April 27 as part of a new campaign.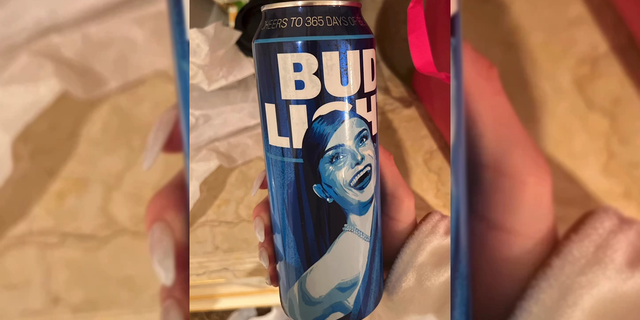 The company has also attempted to contextualize the Mulvaney videos, explaining that a "third-party ad agency" was responsible for the collaboration with no intention to sell the can. Anheuser-Busch stated that the marketing firm has since been fired, though it declined to name the company.
Anheuser-Busch also originally put out a statement to Fox News Digital regarding the can.
CLICK HERE TO GET THE FOX NEWS APP
"Anheuser-Busch works with hundreds of influencers across our brands as one of many ways to authentically connect with audiences across various demographics. From time to time we produce unique commemorative cans for fans and for brand influencers, like Dylan Mulvaney. This commemorative can was a gift to celebrate a personal milestone and is not for sale to the general public," an Anheuser-Busch spokesperson told Fox News Digital.