President Biden on Friday did not take questions from the press during the pool spray with Irish Prime Minister Leo Varadkar, even though White House press secretary Karine Jean-Pierre said Thursday reporters would get that opportunity.
Biden and Varadkar each spoke briefly, taking turns giving statements expressing the friendship between the U.S. and Ireland, affirming their mutual support for Ukraine in its war against Russia, and celebrating St. Patrick's Day. At the conclusion of their remarks, reporters shouted questions, but Biden smiled and declined to answer as the press was ushered out of the room at the White House.
Biden's refusal to take questions broke a promise from his press secretary, who on Thursday had said there would be an opportunity for the press to get answers from the president. Reporters erupted at the White House, pointing out that the president is demonstrating a pattern of avoiding the press when world leaders come to visit the United States.
REPORTERS ERUPT ON JEAN-PIERRE OVER BIDEN NOT TAKING QUESTIONS FROM PRESS POOL: 'THAT'S NOT TRUE'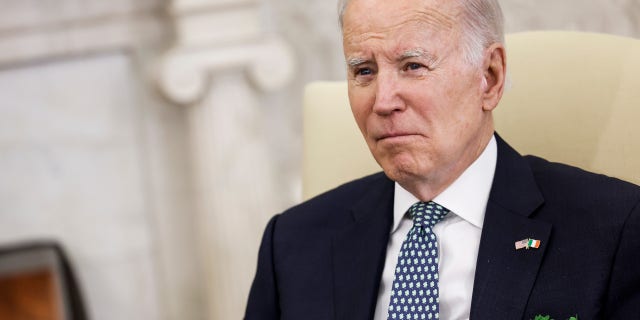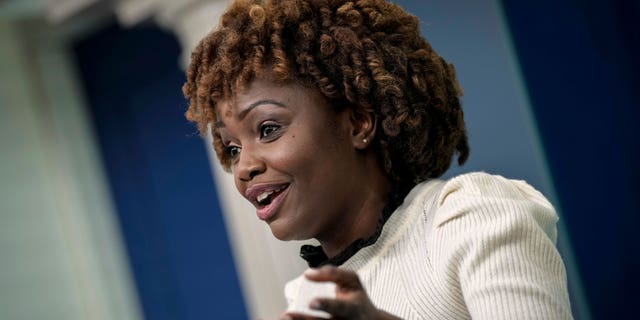 KARINE JEAN-PIERRE TORCHED FOR 'WORD SALAD' DEFENDING BIDEN'S BORDER POLICY: '40 SECONDS OF TOTAL NONSENSE'
"I've spoken to this many times … I've brought it up many times and I gave an explanation that these are diplomatic conversations that happen with the countries that are visiting, and it is something that is decided in that way," Jean-Pierre had said, sounding frustrated. 
"You're going to have an opportunity, or your colleagues are going to have an opportunity, to ask questions during the pool spray at the Oval that happens every time a head of state visits. So that is an opportunity to be able to pose a question to the president or the head of state that is visiting at the White House on that day," she had promised.
REPORTER ACCUSES KARINE JEAN-PIERRE OF TRYING TO 'SILENCE' HIM AFTER REMOVAL FROM WHCA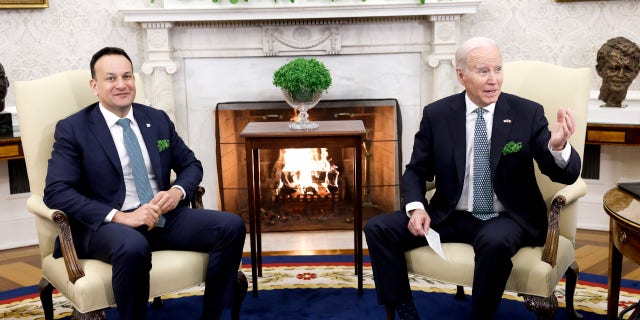 But reporters who have been covering Biden for two years now objected that he never answers questions during the pool sprays.
"That's not true," Jean-Pierre insisted. "He's answered questions." 
CLICK HERE TO GET THE FOX NEWS APP 
Biden did not, in fact, answer questions on Friday. 
Fox News' Brandon Gillespie contributed to this report.