Former California gubernatorial candidate and Fox News contributor Caitlyn Jenner is defending a Christian school that was banned from playing sports in Vermont for refusing to play a team with a transgender athlete. 
The Vermont Principals' Association (VPA) banned Mid Vermont Christian School from participating in future tournaments after the school forfeited a game during the girls' state basketball playoffs because the opposing team had a transgender player. 
Jenner told "America Reports" Wednesday the league made a "political decision." 
SWIMMER RILEY GAINES DECRIES TRANSGENDER ATHLETES COMPETING IN WOMEN'S SPORTS: 'WE ARE ERADICATING WOMEN'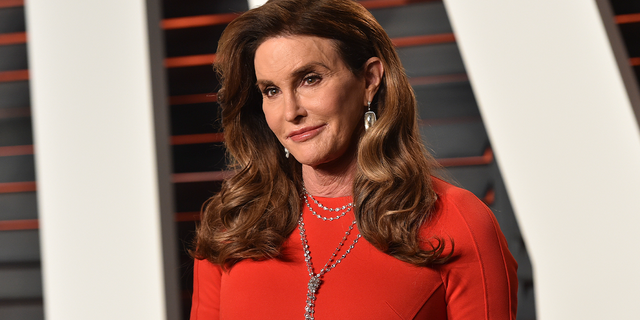 "The radical left and their radical gender ideology have really tried to, over the years, blur that line between men and women and affected us not only with transgender issues, but everything, and I just don't feel like that's a good thing," the Olympic legend argued. 
Jenner said it is "wrong" that 94 girls are being affected over one person. 
"There is a difference between men and women and that is a good thing," Jenner told Fox News. "We should honor that." 
In its decision, the VPA said Mid Vermont Christian School had violated policies of inclusivity.
"The VPA again reiterates its ongoing support of transgender student-athletes as not only a part of building an inclusive community for each student to grow and thrive, but also as a clear expectation by Vermont state law(s) in the Agency of Education Best Practices, and in VPA Policy regarding transgender student athletes," the governing body said in a statement.
Mid Vermont Christian School said it plans to appeal the ruling, saying the ban does not address their concerns about safety and fairness in competing against biological males.
CLICK HERE TO GET THE FOX NEWS APP 
"Mid Vermont Christian school is disappointed with the decision of the VPA Executive Council to ban us from participation in all VPA activities," Head of School Vicky Fogg said in a statement to Fox News Digital on Tuesday. "We intend to appeal the decision. Cancelling our membership is not a solution and does nothing to deal with the very real issue of safety and fairness facing women's sports in our beloved state. We urge the VPA to reconsider its policies, and balance the rights of every athlete in the state."
Fox News' Ryan Gaydos contributed to this report.