The "Conjuring House" in Rhode Island is now offering a paranormal camping option for visitors who are brave enough to sleep among the "spirits."
The cinematic landmark has dubbed the experience as "GHamping" – a term that's supposed to mean "GHOst + Camping" – according to the accomodation's updated website.
Located at 1677 Round Top Road in Burrillville, a town in Providence County, Rhode Island, the 14-room farmhouse served as a film location for the 2013 horror movie "The Conjuring," which is reportedly loosely based on real-life exploits of paranormal investigators Ed and Lorraine Warren.
'THE CONJURING' HOUSE SELLS FOR ABOVE $1.2 MILLION ASKING PRICE 
The movie starred Patrick Wilson and Vera Farmiga as the Warrens and the plot focuses on how the couple, as they try to help a Rhode Island family 
(the Perrons) get rid of ghosts in 1971.
"Hello Folks! We are excited to launch our new Overnight Experience: Only 20 dates available from June to October," a social media manager for The Conjuring House wrote in a Facebook post on Thursday, May 18.
"Imagine spending the night surrounded by the supernatural, with the opportunity to investigate every spine-chilling corner of the land in this iconic location," the Facebook post continued. "And now, for the first time ever, you can do so under our dark skies within the walls of our 3-4 person tents."
"This is your chance to experience the land known as a portal and what has earned The Conjuring House its legendary status," it said.
BUFFALO BILL'S HOUSE ADDS NEW INTERACTIVE 'SILENCE OF THE LAMBS' REPLICA WELL: 'RECREATE THE TERRIFYING SCENE'
Visitors of The Conjuring House who book a GHamping stay, can choose from eight on-property sites that have been rated on a "Fright Factor 1-10," according to The Conjuring House's website.
Investigative equipment won't be provided, so visitors are encouraged to bring their own paranormal gear.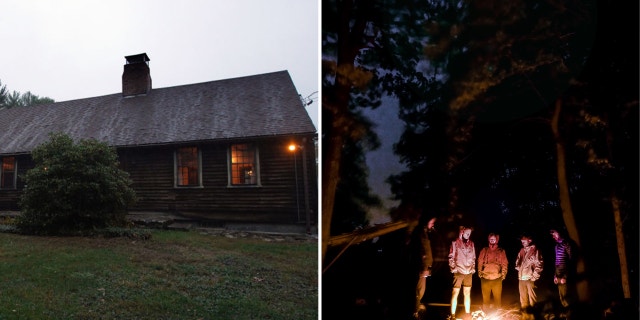 Pricing for overnight stays varies by tent or trailer type and ranges between $300 and $400. Extending a visit beyond a single night will incur an additional flat fee of $50 per person, the website explains.
TRUCKER RECORDS CREEPY GHOST-LIKE FIGURE ON ARIZONA HIGHWAY WHILE DRIVING ALONE: DASHCAM VIDEO   
Fox News Digital reached out to a representative at The Conjuring House for comment.
GHamping visitors will not be granted access to The Conjuring House and their prepared camping sites aren't equipped with showers, electricity, propane or running water. 
"Cell service and Wi-Fi can be very spotty in the woods and lower fields," the accommodation noted on its website.
Guests who book GHamping visits will be helped by a caretaker and have access to the property's 8.5 acres and a Merchandise Room shop.
ODDEST HOMES IN AMERICA INCLUDE THE 'SMURF HOUSE' AND ONE THAT'S 'LEGALLY' HAUNTED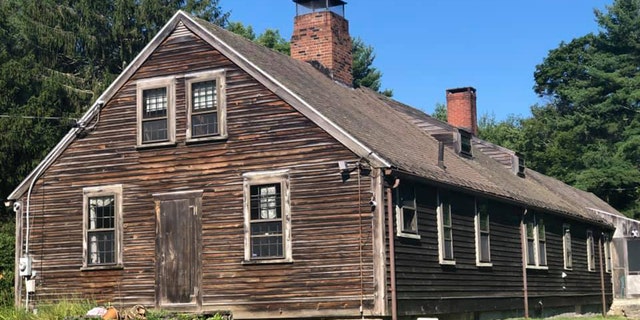 Sleeping cots, lanterns, camping chairs, central fire pits, gas grills, water, "Portal Potties" and a historical tour of the grounds will be provided.
Children under the age of 16 aren't allowed to participate in GHamping and teenagers who are 16 and 17 must be accompanied by a parent or legal guardian.
A full list of what to expect, rules, restrictions and pricing can be found on The Conjuring House's website at theconjuringhouse.com/camping-at-the-conjuring-house.
Fox News Digital previously reported that The Conjuring House was purchased and turned into a tourist attraction in 2019.
CLICK HERE TO SIGN UP FOR OUR LIFESTYLE NEWSLETTER
The famous farmhouse sold for $1.5 million in May 2022 and its prior owners claim they've had paranormal experiences while living on the property, according to FOX Business.
CLICK HERE TO GET THE FOX NEWS APP
From 2013 to 2014, "The Conjuring" won 15 film awards, according to IMDb, including the People's Choice Awards, Critics Choice Awards, MTV Movie + TV Awards and Academy of Science Fiction, Fantasy & Horror Films.