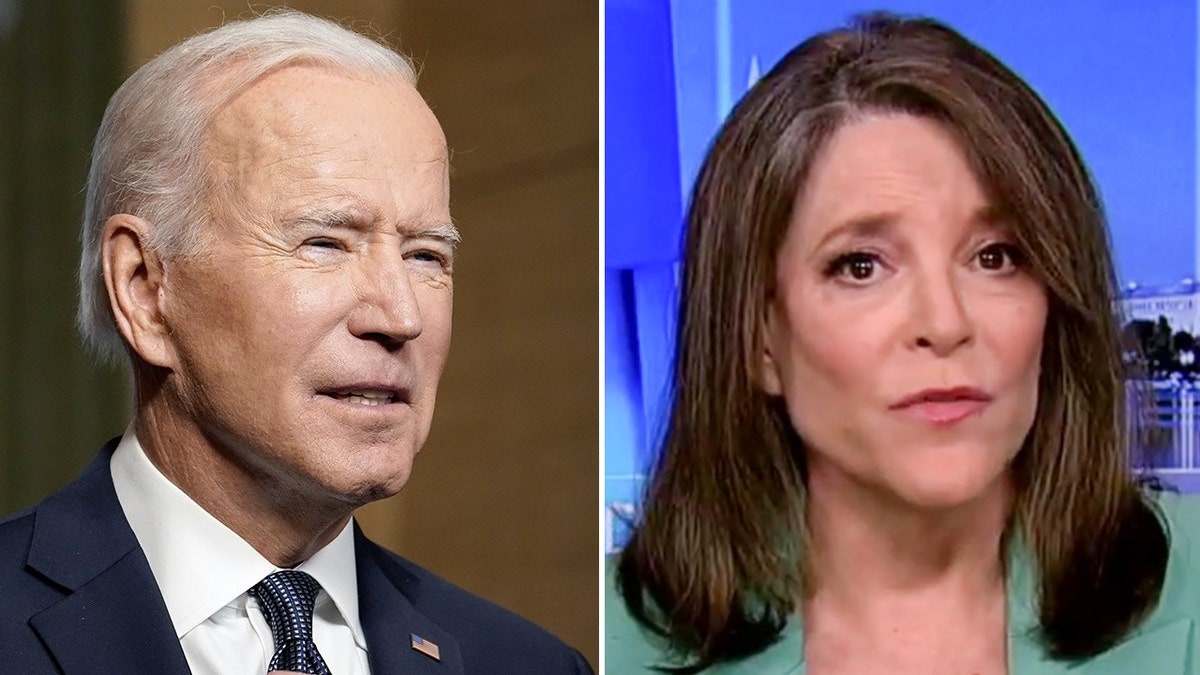 Democratic presidential candidate Marianne Williamson joined "Your World with Neil Cavuto" Thursday to discuss her decision to challenge President Biden should he decide to run for re-election in 2024.
MARIANNE WILLIAMSON LAUNCHES PRIMARY CHALLENGE AGAINST BIDEN
MARIANNE WILLIAMSON: I'm doing this because I think there are some things we need to talk about in this country, and we need to change. People need health care. People need a way to get educated, to send their kids to college. People need a living wage. We need to save the environment for our grandchildren. Things that, you know, represent, among other things, a healthy middle class which we had in this country in the 1970s. These things need to be put on the table, and they need to represent the kind of economic U-turn that this country needs and that I would effectuate as president.
There's this decision made, it's "we will not primary Biden." And so everybody who's thinking only about their own career, they're just standing in line and waiting because that's the decision made from on high. I believe in democracy. I believe in elections. I believe in anyone who feels moved to run for president putting their ideas out there, submitting their resume, as it were, and their agenda to the American people, and then let the primary voters decide. That's what democracy should be.