Florida Gov. Ron DeSantis dropped his latest hint at a presidential run Monday, calling for a more secure conservative majority on the Supreme Court over the next two presidential terms.
During a speech to the National Religious Broadcasters Convention on Monday, DeSantis highlighted that while the Court maintains a solid bench of conservatives now, the next two retirees are likely to be Justices Clarence Thomas, 74, and Samuel Alito, 73, two staunch conservatives who could open the door to a liberal majority. DeSantis, hinting at his own presidential ambitions, argued that a Republican president could ensure a more secure, 7-2 majority over the next eight years.
"You know, the U.S. Supreme Court, with some of the recent appointments, is in a much better spot than it's been in a long time. But I think if you look over, you know, the next two presidential terms, there is a good chance that you could be called upon to seek replacements for Justice Clarence Thomas and Justice Samuel Alito," DeSantis said.
"If you replace a Clarence Thomas with somebody like a John Roberts or somebody like that, then you're going to actually see the court move to the left and you can't do that," DeSantis observed.
KETANJI BROWN JACKSON'S RACIAL 'IT'S A WONDERFUL LIFE' ANALOGY CONFUSES CRITICS: CRT 'WRECKS EVERYTHING'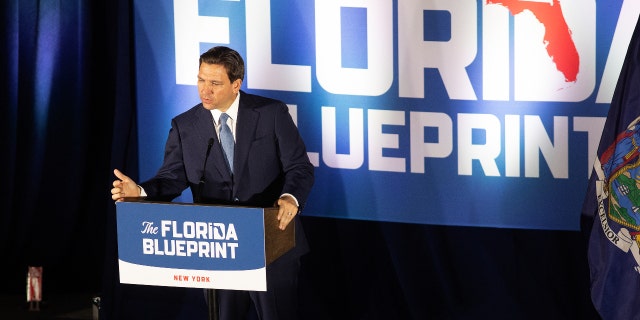 The governor also noted the possibility of replacing even Chief Justice John Roberts, 68, or Justice Sonia Sotomayor, 68, within the next eight years.
"So it is possible that in those eight years, we'd have the opportunity to fortify justices, Alito and Thomas as well as actually make improvements with those others. And if you were able to do that, you would have a 7 to 2 conservative majority on the Supreme Court that would last a quarter-century," he continued.
REPUBLICANS BAFFLED THAT KETANJI BROWN JACKSON CAN'T SAY WHAT A WOMAN IS: 'IT IS A SIMPLE QUESTION
DeSantis made the comments during a speech to the National Religious Broadcasters Convention on Monday. The popular governor is widely expected to enter the Republican presidential primary in the near future.
He would join a growing slate of candidates including former President Trump, Sen. Tim Scott, R-S.C., former South Carolina Gov. Nikki Haley, former Arkansas Gov. Asa Hutchinson and businessman Vivek Ramaswamy.
Former Vice President Mike Pence is also expected to enter the race.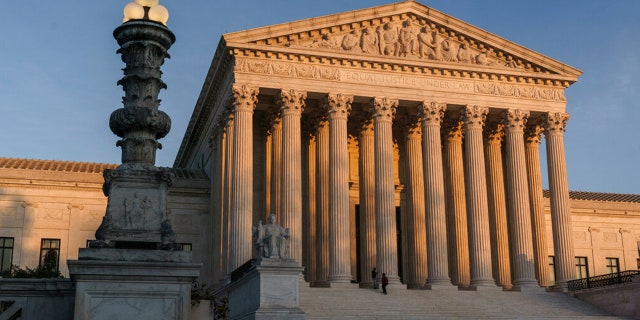 CLICK HERE TO GET THE FOX NEWS APP
DeSantis' comments came the same day as news that more than 100 former Trump administration officials have formed a coalition backing DeSantis to be the Republican Party's 2024 presidential nominee.
The group, officially known as "The Eight-Year Alliance," argues DeSantis is "a proven winner," and can serve for two terms, unlike Trump.