A 55-year-old man has been charged with shooting two Michigan State Police troopers inside a Detroit home.
Andre Hardaway of Detroit was arraigned Wednesday on assault with intent to murder and gun charges, the Wayne County prosecutor's office said.
MICHIGAN POLICE SAY 2 TROOPERS SHOT, BARRICADED GUNMAN ARRESTED IN DETROIT
Members of a state police emergency support team and Detroit police officers were at a home Friday when the troopers were shot. Hardaway also was shot and wounded before barricading himself inside the home. He surrendered more than three hours later, the prosecutor's office said.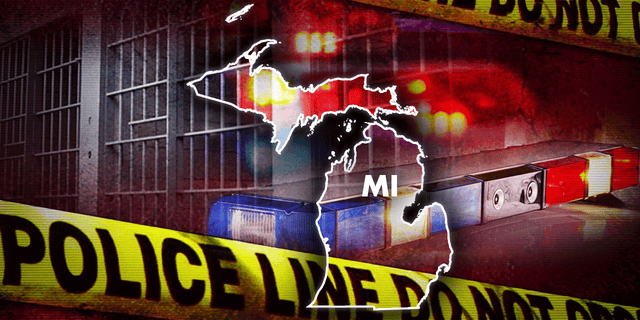 The troopers and Hardaway were treated at hospitals.
DETROIT POLICE CHIEF SUSPENDS 3 FOLLOWING FATAL SHOOTING OF WOMAN SUFFERING FROM MENTAL ILLNESS
Detroit Police Chief James White said the troopers were assisting a Detroit police team that pursues fugitives.
CLICK HERE TO GET THE FOX NEWS APP
Hardaway was ordered held Wednesday on an $850,000 bond. A probable cause conference has been set for March 22 followed by a March 29 preliminary examination.