A Florida man wearing a cat costume was arrested at a home Tuesday after authorities say he stabbed his roommate in the neck.
Multiple deputies responded just after 5:45 p.m. to a single-family home in northwest Gainesville after the victim called 911 to report that he had been stabbed, the Alachua County Sheriff said.
Capt. Chris Sims said that two deputies forced entry into the home where the stabbing victim lay on the floor bleeding while the suspect was still inside the residence, possibly armed.
"They stopped at nothing to ensure that the victim was treated and the suspect in this incident was apprehended," Sims said.
GEORGIA ROOKIE POLICE OFFICER SHOT IN THE HEAD DURING MOTEL SHOOTOUT IS IDENTIFIED, TO UNDERGO SURGERY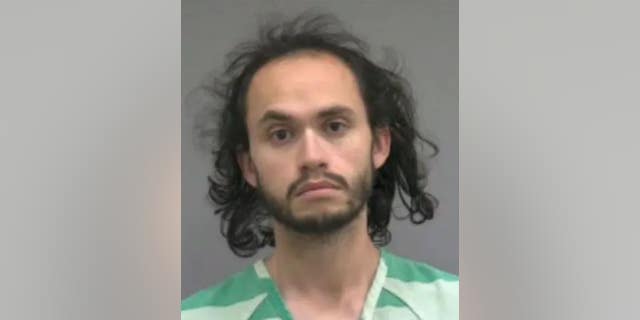 The sheriff shared officer-worn bodycam footage that showed the deputies get the bloodied victim out of the home. The suspect, however, remained unseen at first.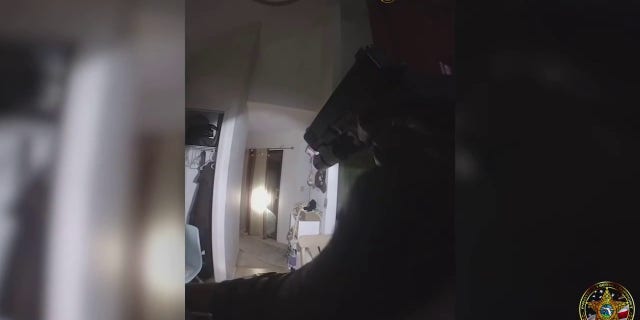 The deputies could be heard repeatedly calling for the suspect, identified as 32-year-old Omar Gutierrez, to show himself and come out with his hands in the air.
FLORIDA EX-TEACHER ARRESTED AGAIN FOR ALLEGED SEXUAL RELATIONS WITH STUDENT
Gutierrez eventually came out of a room, wearing what appeared to be a cat costume, and surrendered to the deputies, the video showed. He was arrested without further incident.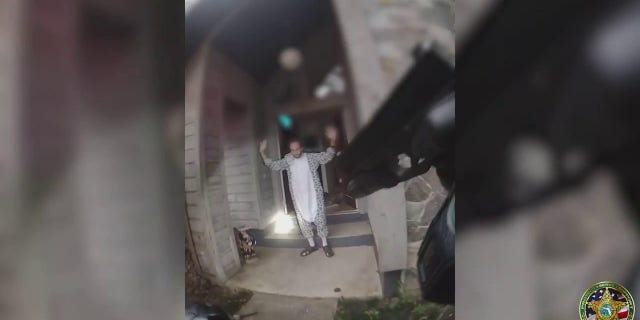 "We exchanged Gutierrez's cat costume for a green and white striped jumpsuit," the sheriff said.
Gutierrez was charged with a single count of attempted murder and was being held at the Alachua County jail on a $1 million bond.