Fox News political analyst Gianno Caldwell slammed the NAACP Monday for issuing a travel advisory for Florida, saying it has gone from a "premier organization" that serves Black people to one that "serves White liberals, Democrat politicians and Democrat activists." 
"This has become Al Sharpton 2.0. In 2021 alone, we saw visitors who came all across the state of Florida bringing in over $100 billion that help service 1.7 million jobs," he explained to host Trey Gowdy on "Fox News Tonight."  "We got 3.3 million Black people within the state of Florida. As you mentioned, it's the number one place for doing business for African-Americans in terms of Black businesses and Hispanic Americans as well."
Caldwell joined the growing number of critics blasting the NAACP for issuing the advisory over claims the state is "openly hostile toward African Americans, people of color and LGBTQ+ individuals." 
TOURISTS FLOCKING TO LOCKDOWN-FREE FLORIDA
Caldwell argued the advisory could ultimately be harmful to Black-owned businesses.
 "It is troubling. It's beyond troubling that the organization has been used for politics," he said. "If they want to put out a travel advisory, they should put one out in Chicago where my baby brother Christian was murdered on June 24th of last year, where there's been many other people who have been murdered in the city of Chicago…"
Caldwell added that the NAACP has a choice to make: Either serve Black people or become a puppet for the Democratic Party. 
NAACP ISSUES TRAVEL ADVISORY FOR FLORIDA EVEN THOUGH BOARD CHAIRMAN LIVES IN STATE
"This message is for you NAACP: Either you're going to serve Black people as your mission is focused on, or what it used to be focused on, or you're going to be a puppet for the Democratic Party. And right now you're being a puppet," he said.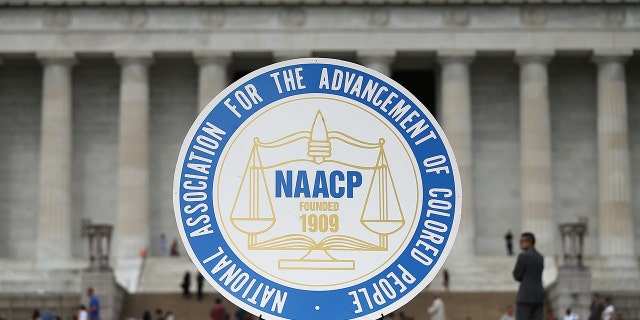 Florida Gov. Ron DeSantis' press secretary Jeremy Redfern told Fox News Digital the travel advisory was "nothing more than a stunt." Redfern noted that DeSantis just last month celebrated Florida getting 37.9 million tourist visits in the first three months of this year, a state record for a single quarter.
Caldwell said Black people have been paying the price for Democrats' policies, especially in Chicago, Baltimore and New York. 
CLICK HERE TO GET THE FOX NEWS APP
"We see this in the city of Chicago, where you have numerous failing schools. You see it in Baltimore. Where's the travel advisory for those places?" he asked. "The city of Chicago, for example, 80% of the people that are being murdered for violent crime are Black. That's a large number! It's unfortunate that this is what we're seeing, but this is what it is. They're failing at their job and they need to do better. You shouldn't be going after someone because they are a political opponent like Ron DeSantis. And that's really what this amounts to."