A California girls high school track athlete who finished behind a transgender competitor in a sectional Meet of Champions race over the weekend did not give a thumbs down to signal disapproval of the person who finished in front of her, the school said Monday.
The athlete was identified as Adeline Johnson, of The Branson School, finished in fourth place in the varsity girls 1,600-meter finals on Saturday. Amid the uproar over transgender athlete Athena Ryan finishing in second place, Johnson was seen on video giving a thumbs down toward the crowd.
The gesture was initially connected to Johnson possible disapproval of Ryan finishing in second, but the school told the New York Post that was not the case.
CLICK HERE FOR MORE SPORTS COVERAGE ON FOXNEWS.COM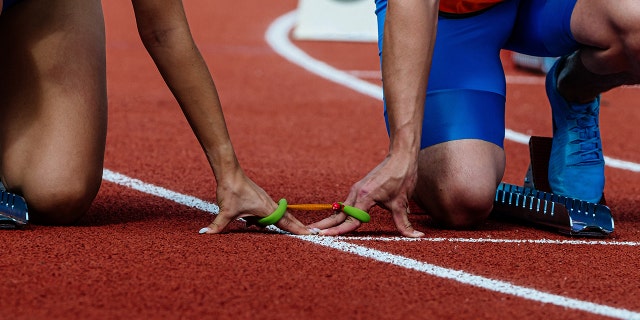 "The 'thumbs-down' gesture made by Branson runner Adeline Johnson on the infield at the NCS Meet of Champions on May 20, 2023 was a response to her mother regarding Adeline's individual performance, and it should not be construed as a statement about her competitors," Assistant Head of School Nathalio Gray told the newspaper.
Gray said the school "supports and commends all of the athletes for their performances."
One of the parents of a child who lost to Ryan in the meet blasted the California Interscholastic Federation (CIF) for allowing a biological male to compete against girls.
The parent told Fox News Digital they were "absolutely opposed to it."
EXCLUSIVE: CALIFORNIA PARENT WHOSE DAUGHTER LOST TO BIOLOGICAL MALE IN GIRLS' TRACK COMPETITION RESPONDS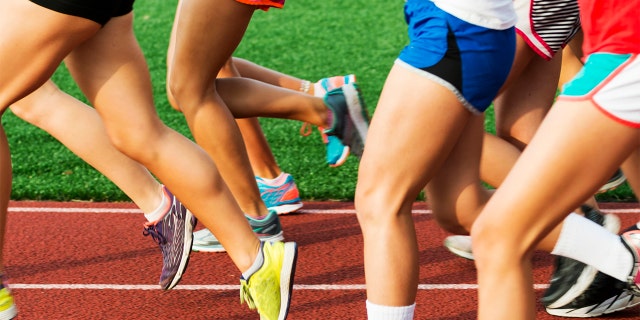 Ryan, a junior, appeared to be undeterred by the protests and controversy. Ryan finished with a 4:55.91 time result. Ryan will compete in the state championships this coming weekend.
The CIF has a "Gender Diverse Youth Sports Inclusivity Toolkit." One section outlines "Gender Identity Participation." The CIF has had "Gender Identity Participation" rules since 2013.
"All students should have the opportunity to participate in CIF athletics and/or activities in a manner that is consistent with their gender identity. Currently, most athletic programs are offered separately for boys and girls as outlined in CIF Bylaws 300.B. and C," the section reads.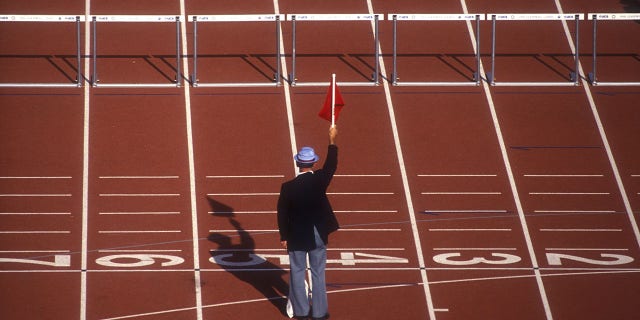 CLICK HERE TO GET THE FOX NEWS APP
"Athletes will participate in programs consistent with their gender identity or the gender most consistently expressed. School personnel responsible for student eligibility will work collaboratively with the student-athlete to determine eligibility. Once the student has been granted eligibility to participate in the sport consistent with their gender identity, the eligibility is granted for the duration of the student's participation and does not need to be renewed every sports season or school year."
Fox News' Hannah Grossman contributed to this report.