Helen Mirren turned her latest premiere into a family affair.
At Tuesday night's premiere of her upcoming film, "Shazam! Fury of the Gods," Mirren walked the red carpet alongside her young grandson Basil. The two made their way down the red carpet hand in hand and posed for pictures. 
Mirren wore a floor length black gown with lace over the front and on the arms, and Basil wore a blue button down shirt with black jeans. 
While the "1923" star doesn't have any children of her own, she is very close with her husband Taylor Hackford's two children, her stepsons Rio and Alexander Hackford. Basil is the son of Alexander.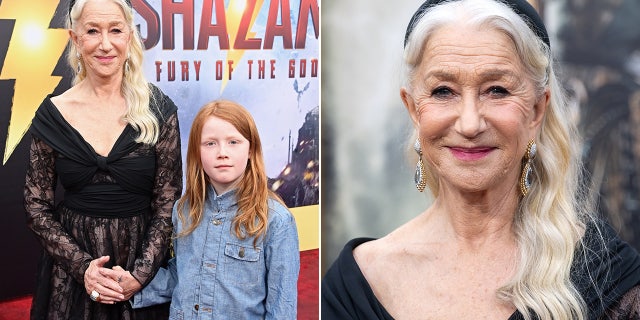 HELEN MIRREN, 77, SUFFERS BROKEN BONE ATTEMPTING TO PERFORM 'INCREDIBLY BRAVE' STUNTS IN UPCOMING FILM
In "Shazam! Fury of the Gods," Mirren plays Hesperia, a member of the villainous trio, the Daughters of Atlas, who have come to Earth to reclaim the magic that was stolen from them many years ago. Lucy Liu and Rachel Zegler join Mirren in the trio, playing Kalypso and Anthea, respectively.
The sequel sees the return of Zachary Levi and Asher Angel as the main character, Billy Baston, also known as Shazam. Levi plays the older version of Billy, who he turns into when he becomes his superhero alter ego. 
During an appearance on "The Graham Norton Show" in February, Mirren discussed what it was like stepping into the role of Hesperia, and some of the challenges she faced in the process.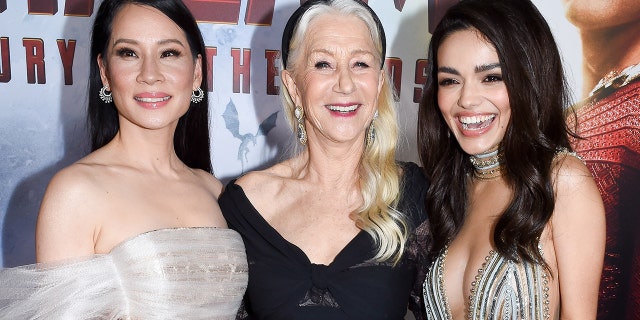 "We are angry goddesses wearing unbelievably heavy costumes. It was very hot and uncomfortable and in fact, Lucy [Liu] said at the end of the first day's shooting, 'They are trying to kill us,' in all seriousness," she told Graham Norton.
CLICK HERE TO SIGN UP FOR THE ENTERTAINMENT NEWSLETTER
She also revealed she was a big fan of the first movie, calling it a "sweet and funny" superhero movie, admitting she is usually "not a big superhero type person." Despite that however, she "loved the first 'Shazam," and "happily signed up for the second one."
Mirren also shared she decided to do some of her own stunts for the movie.
"I did some of my own stunts, but I broke my finger," Mirren revealed on the show. "I was incredibly brave and didn't say anything or complain because I wanted to be a real 'stunty' person."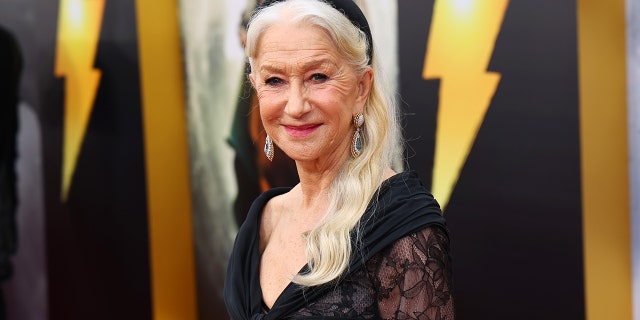 CLICK HERE TO GET THE FOX NEWS APP
"Shazam! Fury of the Gods" is set to premiere in theaters on March 17.