When a video replay is necessary for MLB umpires, you've seen them put on headphones and listen to the control center in New York. You may even catch them staring at the Jumbotron to watch with the players and fans in the stadium as well.
But umpires will no longer need to look at the big screen to see if the control center is making the right calls. They can thank Zoom for that.
The video communications company struck a deal with MLB to allow on-field umpires to watch videos of the replay on an iPad Pro tablet, which will be brought out by a technician during games, per the Associated Press.
CLICK HERE FOR MORE SPORTS COVERAGE ON FOXNEWS.COM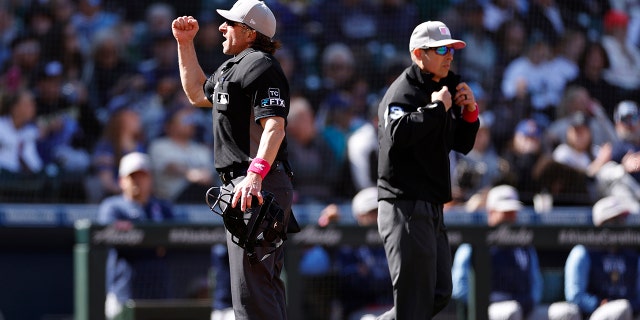 The Zoom contact center will connect the umpires to the replay operations team for MLB to view plays on the field. However, just as it has been, the video replay umpire at the control center still gets the final call.
"You'll be able to see who's in the chair, who might be with that person, what plays they're looking at, and be able to pair a visual interaction with the traditional audio interaction that they have discussing the call in the field," MLB Chief Operations and Strategy Officer Chris Marinak said via AP.
METS' EDWIN DIAZ WILL NEED SURGERY AFTER TEARING PATELLAR TENDON IN KNEE, COULD MISS SEASON
MLB adopted video replay in September 2008, but it expanded to include many kinds of decisions, including safe or out calls, during the 2014 season. Managers were also able to challenge calls on the field, except balls and strikes from umpires.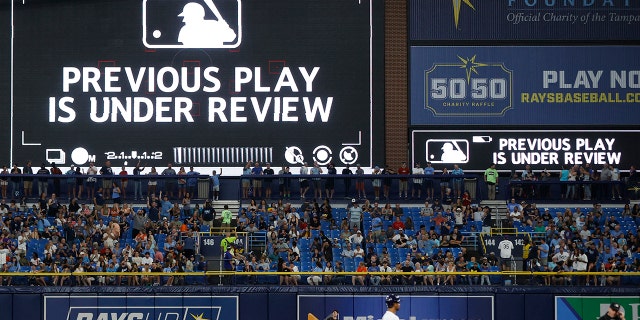 When it comes to seeing those interactions over Zoom, only MLB Network Showcase and Apple TV+ broadcasts will show them. So, there's only a select few times that fans will be able to watch that live, but umpires will have it in each game nonetheless.
KEITH OLBERMANN DRAWS IRE FOR CALLING WORLD BASEBALL CLASSIC 'MEANINGLESS' AFTER EDWIN DIAZ INJURY
Last season, AP noted that 1,434 video reviews took place during games and 50.2% of them led to overturned calls. Managers challenged 1,261 of those reviews as well.
Since the COVID-19 pandemic, Zoom has been used by all industries globally, including the sports world. MLB, NFL, NBA and more professional sports leagues used Zoom to connect coaches, players, media and more during quarantined times.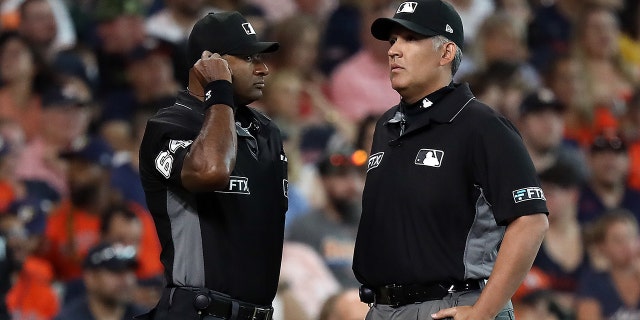 CLICK HERE TO GET THE FOX NEWS APP
While leagues have gotten away from Zoom more these days, it is clearly still making an impact in the game of baseball.