Jason Momoa has gone viral for donning the malo, a traditional Hawaiian garment, in a way that caused people to "thirst" over him on several occasions, including during an October fishing trip when he posted an image of himself on social media wearing the garment and again shortly after on Jimmy Kimmel's late-night comedy show.
Now not only is the 43-year-old "Aquaman" actor under fire from some who claim the move has sexualized Hawaiian culture, but fans of the look are as well. 
"Unintentional racism is still racism and is still harmful," one user tweeted of the look.
Another said, "why do people have to sexualise jason momoa and post screenshots of his a– with weird captions when he's just wearing a literal indigenous hawaiian malo…. so weird."
JASON MOMOA, DWAYNE 'THE ROCK' JOHNSON BACK HAWAII'S ANTI-TELESCOPE PROTESTERS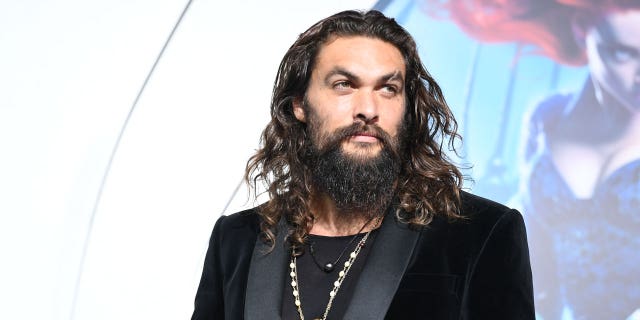 "I'm gonna say it: The hysteria over the Jason Momoa fishing pics is laced with racism. The hyper- and over-sexualization of Native Hawaiians, including Hawaiian men, are for real and harmful. The way some write-ups be like 'I don't know what he's wearing, but I don't care.' Ugh," Hawaiian mom Keʻōpū Reelitz tweeted of the uproar over Momoa's fishing pictures last October.
Another Twitter critic blasted the those thirsting over Momoa's revealing look, lamenting that they tried to start a thread to raise awareness about fans' sexualization of indigenous cultures, but the move stirred up too many complaints.
JASON MOMOA ON STICKING TO HIS MIDWESTERN ROOTS DESPITE HOLLYWOOD FAME: 'I'M A BIG FAMILY GUY'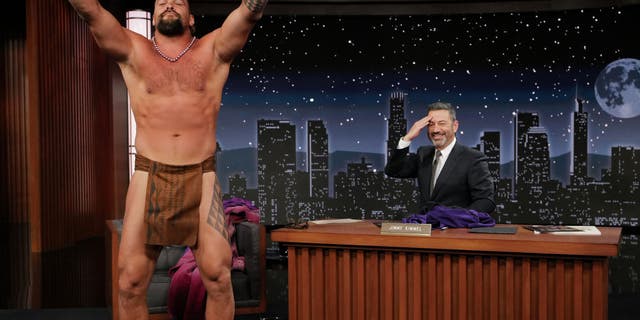 "ALL PEOPLE WANTED TO DO WAS GRIPE ABOUT HOW IT WASNT THEIR INTENTION TO BE RACIST. IT DOESNT MATTER. THE CONTEXT OF HAWAIIANS BEING SEXUALIZED FOR THEIR CUSTOMS RUNS DEEPER THAN YOU," they wrote.
In another post, the same account holder shared photos from Momoa's fishing trip, writing, "If you saw these photos and sexualized them, you are racist. Stop fetishizing indigenous cultures and people."
Others railed against the media response to Momoa's attire, accusing outlets of fetishizing and sexualizing indigenous populations by mis-characterizing his look.
One posted an image of top stories hailing Momoa's "cheeky" and "bare butt" photos donning the malo, scorching the angles with the caption: "When Jason Momoa posts photographs of himself fishing while wearing a traditional Polynesian malo, *this* is how US media reports it. The hyoer-sexualization [sic] of Black and Native bodies is no less racist because it is (outwardly) adulatory."
JASON MOMOA APOLOGIZES AFTER TAKING PICTURES INSIDE THE SISTINE CHAPEL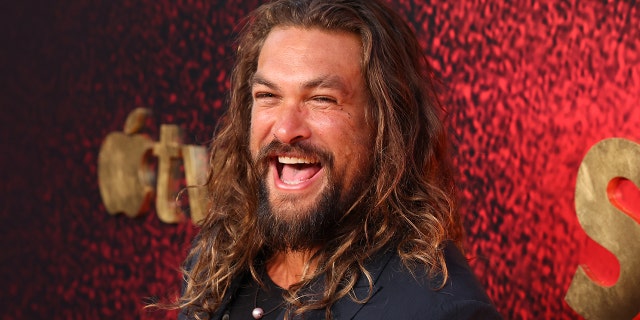 Others had a different take and opted for roasting the racism and fetishization allegations.
Responding to a critic, one Twitter user wrote, "It isn't racist to find traditional indigenous attire attractive, it's racist to both assume that they found it attractive because it's indigenous and to imply that it can't be attractive because it's indigenous. There is no path of logic in which you aren't incredibly wrong here."
"I was not ready for 'it's racist to find Jason Momoa sexy with his shirt off', but we are never ready for the truly sublime," another tweeted.
Many called out the argument for portraying sexuality in a negative light or for presuming that sexualizing the appearance of someone wearing indigenous attire should be seen as inflammatory instead of flattering.