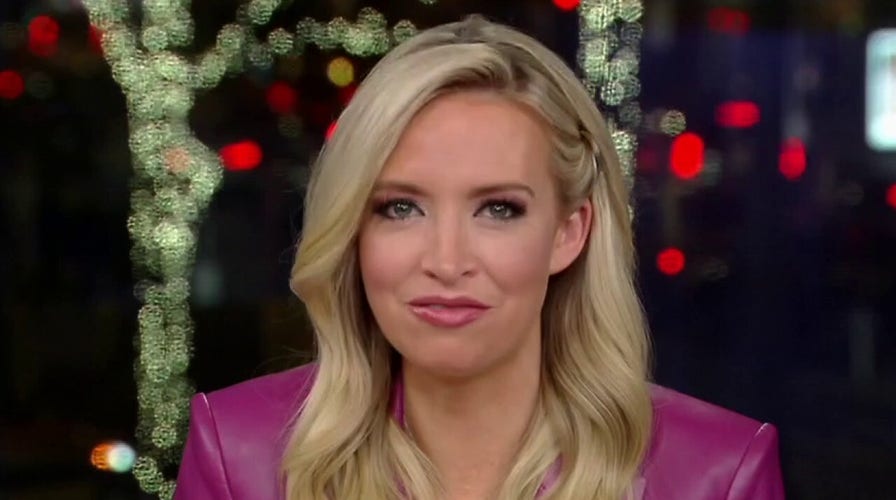 "Outnumbered" co-host Kayleigh McEnany weighs in on bombshell revelations about Hunter Biden's foreign business dealings on "The Ingraham Angle."
BIDEN FAMILY RECEIVED MORE THAN $1M FROM HUNTER ASSOCIATE AFTER 2017 CHINA WIRE: HOUSE OVERSIGHT COMMITTEE
KAYLEIGH MCENANY: All week, the House Oversight chair has been dropping breadcrumbs. Tuesday after being hit with years of stonewalling, Congressman James Comer revealed that the Treasury Department was giving him the first suspicious activity report related to Hunter Biden and the Biden family's foreign business dealings. Later in the week, he confirmed some reporting from Miranda Devine's book about a payment made by CEFC, a Chinese energy firm, to Hunter Biden's business associate, Rob Walker. You've heard about him. And then Comer took it a step further, noting that the money was then sent directly to accounts associated with the Bidens. You'd think that would be the end of major bombshells for the week, but it wasn't. The one that was dropped Wednesday to Laura you simply won't believe.
JAMES COMER, WEDNESDAY: At the end of this, I think we're going to see there are probably six or seven Biden family members that were involved in various business schemes around the world.
Wow. Well, we knew about Hunter. We knew about Joe's brother, James. But Comer revealing that it could be six or seven Biden family members is massive news. And last night, we learned the identity of one of the unknowns who got this money from China, Beau's widow and Hunter's ex-girlfriend, Hallie Biden. We know that there are at least four more payments from 2017 to an unknown Biden — I wonder who that is. The payments ranged from $5,000 to $25,000 each. The House Oversight Committee's next move may put us closer to finding out who that is. They just asked Hunter Biden's business associate, Rob Walker, the guy shuffling all of this money around, to testify under oath in front of the committee. So how is Joe Biden handling this, knowing that the entire thing is starting to unravel?