The Los Angeles Lakers are fighting for their playoff lives as LeBron James attempts to return to the floor while rehabbing from a February foot injury. 
Wednesday night's result against the last-place Houston Rockets could not have made James happy.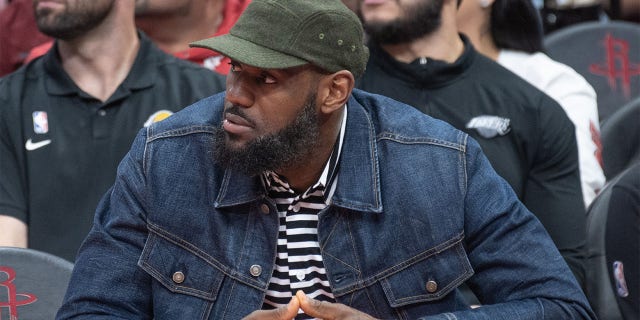 The Lakers, also without the service of eight-time All-Star Anthony Davis, fell to Houston 114-110, failing to take advantage of two losses by teams ahead of them in the standings. 
CLIPPERS' BONES HYLAND GETS HONEST ABOUT ROUGH PLANE RIDE: 'THOUGHT IT WAS OVER'
"We just got to play the game like it's our last," Lakers forward Jared Vanderbilt said, according to The Los Angeles Times. "We're running out of time. We got what, 12 games left? We have no more freebies. We never had none to begin with. But we need all these games. 
"We need to win as much as possible, especially ones like tonight against teams that aren't even fighting for playoff positions, especially Western Conference teams. We need to win those games."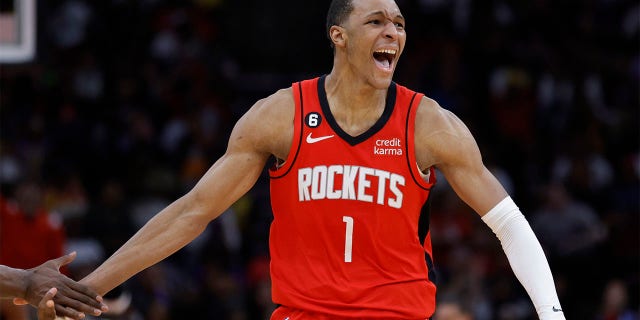 With the Minnesota Timberwolves and the Golden State Warriors both losing on Wednesday, LA had a chance improve its playoff hopes with a win. 
CLICK HERE FOR MORE SPORTS COVERAGE ON FOXNEWS.COM
However, the Rockets, coming off a victory over the Boston Celtics on Monday night, jumped all over the Lakers, taking a 31-19 lead after the first quarter. 
"Houston — young team — and regardless of what their record is, they came to play," Lakers coach Darvin Ham said. "And we felt them. They made us feel them in terms of them attacking the paint, them getting hits… (and) we should have been the ones playing with that type of edge."
The loss dropped the Lakers to 34-36 as they cling to the 10th spot in the Western Conference. 
CLICK HERE TO GET THE FOX NEWS APP
Houston out-rebounded Los Angeles 51-36 and dominated the Lakers in the paint, winning the battle down low, 78-46.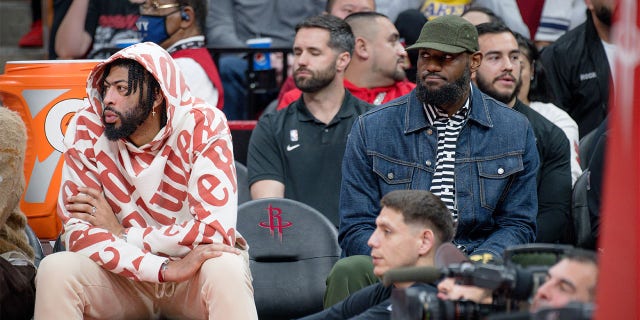 "It's a product of us not being good on the ball," Ham said, according to ESPN. "That individual pride it takes to keep the ball in front and guys behind you knowing that the paint is the priority. This team lives in the paint. The Houston Rockets live in the paint. … And we preached that to them before the game."
The Lakers face the eighth-place Dallas Mavericks on Friday. 
The Associated Press contributed to this report