A Los Angeles Metro bus driver was stabbed "multiple times" after picking up a disgruntled male suspect, police say. 
According to the Los Angeles Police Department, the stabbing occurred on Wednesday, May 24 at approximately 5:15 p.m. near Erwin Street and Topanga Canyon Boulevard in Los Angeles, California.
Police say that the suspect boarded the bus before allegedly getting into an argument with the driver. The pair continued arguing, leading both the bus driver and suspect to exit the bus. The suspect allegedly took out a knife and stabbed the bus driver "multiple times," according to authorities.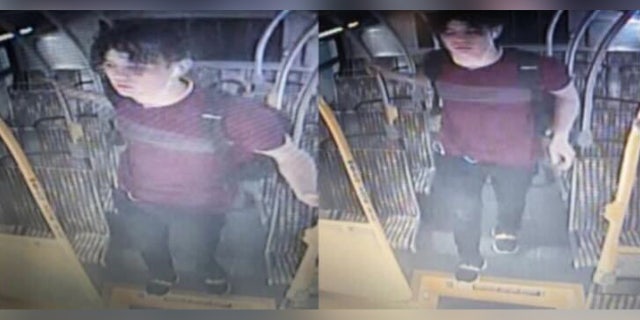 "This heinous act of violence is horrific and the harm done to one of our Metro drivers is tragic," Los Angeles Mayor Karen Bass wrote in a statement following the attack. "I join the entire City family in praying for him tonight, and my heart also goes out to his family."
CALIFORNIA TEEN DIES DURING SOCIAL MEDIA STUNT ON 6TH STREET BRIDGE: POLICE
Metro Los Angeles said in a Twitter post that the unidentified bus driver is in "critical condition" following the attack. The Los Angeles Fire Department and paramedics transferred him to a local hospital where he underwent emergency surgery, police said.
"Metro is shocked and saddened to hear about this heinous act of violence and is providing support to our employee and his loved ones. We will work closely with the LAPD to investigate this incident, identify and prosecute the suspect." the agency tweeted.
SAN FRANCISCO'S PROPOSED REPARATIONS PLAN COULD COST CITY $100 BILLION: REPORT
Police have not located the suspect but described him as a white man, standing about six feet tall and around 21 years old. He was last seen wearing a maroon shirt with black pants and black sneakers.
Los Angeles police urged the public to call LAPD at 877-527-3247 if they have any tips.