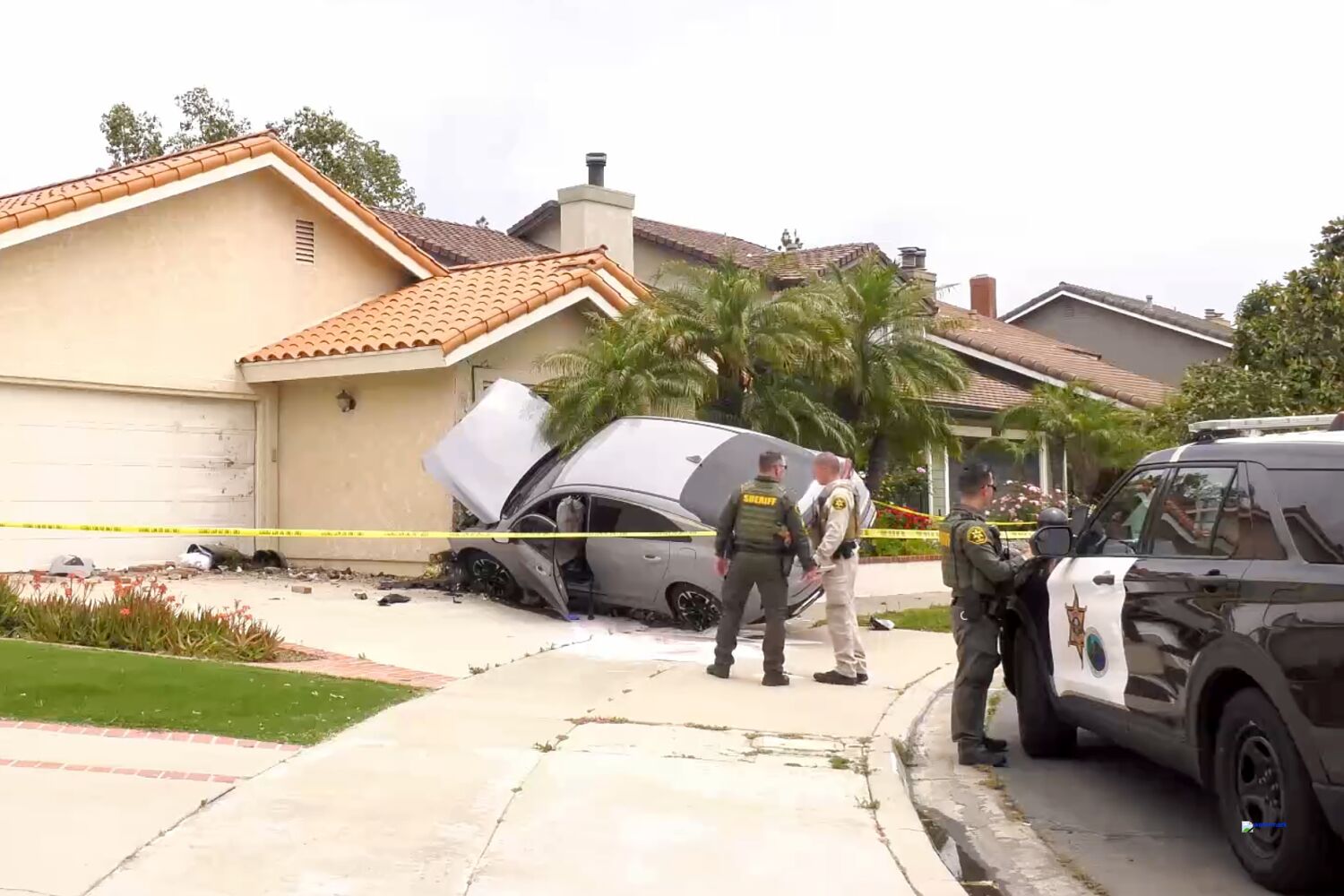 A man was arrested Monday afternoon after he allegedly crashed his car into a Lake Forest home, then threatened his roommate and chased neighbors with a pickax, according to Orange County sheriff's deputies.
The suspect was injured in the crash, but no one else was hurt in the incidents, authorities said. Calls about a crash in the 22000 block of Robin Street came in around noon, officials said.
After the crash, the driver, who authorities believe was a temporary resident of the neighborhood, left the car and ran to a nearby home, where he got a pickax, said Deputy Mike Woodroof.
Woodroof said the man attempted to assault his roommate and a gardener outside the home with the pickax.
Video surveillance footage obtained by ABC7 shows a man — apparently bloodied from the crash — forcing his way into a home through the front door. Inside, the man is shown hacking at a housemate's door with the pickax.
Deputies arrived and confronted the man inside the home. When he refused to drop the pickax, deputies used less-than-lethal force to subdue him, Woodroof said.
He was arrested and taken to a local hospital for treatment of a possible head injury from the car crash, Woodroof said. No other injuries were reported.
Authorities did not specify whether drugs or alcohol were involved. They said more information would be available once the suspect is released from the hospital.