After a professor went on an angry tirade against students' pro-life display, the Hunter College adjunct assistant professor of art, Shellyne Rodriguez, threatened a New York Post reporter with a machete outside of her apartment. While the college has fired Rodriguez, "Outnumbered" co-host Kayleigh McEnany questioned how this "activist" was hired in the first place on "Fox & Friends" Wednesday.
PROFESSOR HOLDS MACHETE TO REPORTER'S NECK AFTER DESTROYING STUDETN'S PRO-LIFE DISPLAY: REPORT
KAYLEIGH MCENANY: How do these people get hired? How? I want to know. Someone shouting profanities at students. Someone who had a machete. Hunter College, to their credit, fired the lady. But I want to know from Hunter College how she got hired. And it's not just her. You look at what happened with Judge Duncan, remember, at Stanford Law and the professor who essentially stonewalled him, didn't allow him to speak at Stanford Law, had to apologize. How are the these activists getting hired? They're not educators. They're activists.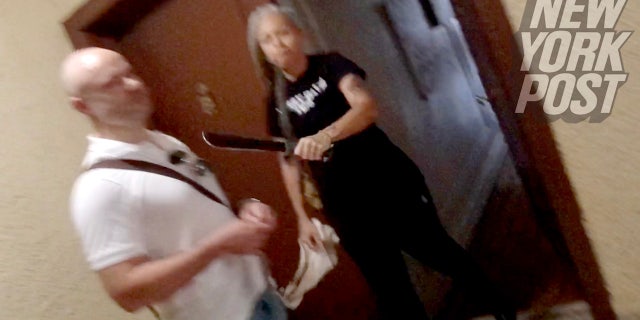 New York Post reporter Reuven Fenton was threatened with a machete to his neck Tuesday when he knocked on the door of the Bronx apartment belonging to Shellyne Rodriguez, a Hunter College adjunct assistant professor of art. He was requesting an interview with Rodriguez after she was caught destroying a student group's pro-life display in an expletive-filled rant that went viral earlier this month.
Hunter College announced Tuesday evening that Rodriguez had been fired from her position and will not return to teaching at the school.
CLICK HERE TO GET THE FOX NEWS APP
"Hunter College strongly condemns the unacceptable actions of Shellyne Rodriguez and has taken immediate action. Rodriguez has been relieved of her duties at Hunter College effective immediately and will not be returning to teach at the school," a spokesperson for the school told Fox News Digital.
Fox News' Yael Halon contributed to this report.