New York Post columnist and author Miranda Devine questioned the "bizarre response" from Hunter Biden's lawyers and the White House to new findings of China-linked payments to several members of the Biden family. On "Fox & Friends" Friday, Devine argued that the claim of Hunter Biden doing "legitimate" business in China "doesn't pass the sniff test." 
BIDEN FAMILY RECEIVED MORE THAN $1M FROM HUNTER ASSOCIATE AFTER 2017 CHINA WIRE: HOUSE OVERSIGHT
MIRANDA DEVINE: It's quite a bizarre response. Good faith seed money, I guess, is what they're going to hang their hat on, as if this Chinese company is just doling out millions of dollars to them as a pre-payment, as a down payment on some nefarious or some mysterious work they're going to do for them now that Joe Biden's out of office. That doesn't pass the sniff test. And there's a lot of evidence from Tony Bobulinski and others to show that that's not the case. And Hunter Biden was in financial trouble at that time. He was paying $37,000 a month alimony to his ex-wife. He was in a relationship with his brother's widow, Hallie Biden. And as well as that, his money from Burisma, the Ukrainian company, had been cut in half once his father was no longer vice president. So he needed this Chinese money.
HUNTER BIDEN ASSOCIATE TEXTS HINT AT PUSH TO 'GET JOE INVOLVED,' MAKE IT LOOK LIKE 'TRULY FAMILY BUSINESS'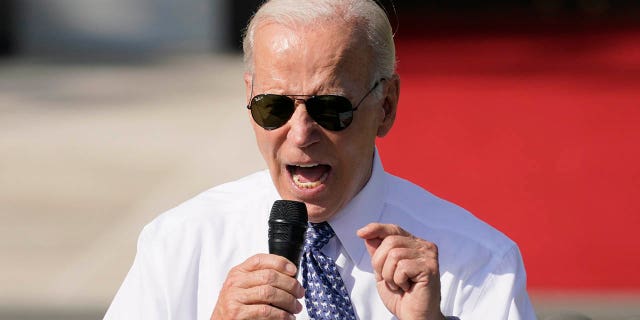 Members of the Biden family received more than $1 million in payments from accounts related to Hunter Biden's business associate Rob Walker and their Chinese business ventures in 2017, subpoenaed financial records obtained by the House Oversight Committee revealed Thursday.
Walker worked with Hunter Biden, President Biden's brother Jim, their business associate James Gilliar and Tony Bobulinksi in a joint-venture called Sinohawk Holdings, which was meant to be a partnership with Chinese energy firm CEFC.
Committee Chairman James Comer, R-Ky., obtained the records after subpoenaing Bank of America, which revealed that "at least three family members" received lucrative payments from a bank account belonging to Walker. That account is labeled as "Robinson Walker, LLC," and one of the family members is Hallie Biden, the widow of President Biden's son Beau.
"Hunter Biden, a private citizen with every right to pursue his own business endeavors, joined several business partners in seeking a joint venture with a privately-owned, legitimate energy company in China," a spokesperson for Hunter Biden's legal team said in response. 
CLICK HERE FOR THE FOX NEWS APP
"As part of that joint venture, Hunter received his portion of good faith seed funds which he shared with his uncle, James Biden, and Hallie Biden, with whom he was involved with at the time, and sharing expenses."