A man is in custody after a young girl allegedly woke up beside him in her own bed.
Police were responding to a burglary in progress in Bensalem, Pennsylvania, at 1 a.m. Sunday when they were alerted to the incident.
The 9-year-old victim ran out of her room to alert her father when she woke up to an unknown adult male in her bed, wearing only underwear, police said in a press release. 
The father entered the child's room and discovered the male sitting on his daughter's bed wrapped in a blanket. 
LAWSUIT OVER DEADLY PHILADELPHIA CHRISTMAS TREE FIRE BLAMES CITY AGENCY, LIGHTER DISTRIBUTOR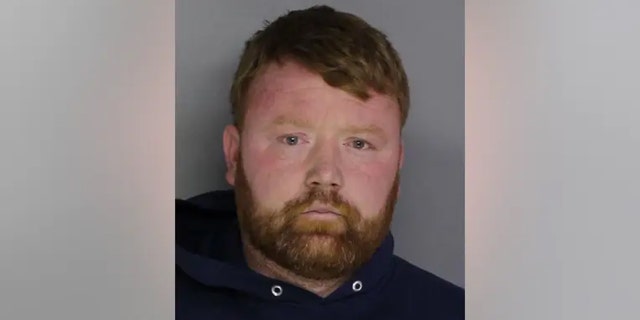 The man, described by the homeowner as a White male with red hair, around 250 pounds with an Irish accent ran from the apartment before police arrived.
The girl told police that the man had touched her inappropriately. 
CLICK HERE TO GET THE FOX NEWS APP
Bensalem police quickly conducted a search of the area and were led to a neighboring apartment occupied by Paddy Patrick Purcell, 32 years old.  Purcell was identified as the man who was inside the victim's bedroom.
Purcell was charged with burglary, criminal trespass and indecent assault of a child under 13 years old. He was arraigned and sent to the Bucks County Correctional Facility in lieu of 10% of $1,000,000 bail.