The New York City Police Department lowered its standards for new officers, axing a timed fitness test officials said holds many recruits back, especially women.
The department, grappling with fallout from its largest staff exodus since 9/11, will no longer require recruits to run 1½ miles in 14 minutes and 21 seconds, and will instead rely on a multistep physical course test that needs to be completed in nearly 4½ minutes. 
Jillian Snider, a former NYPD officer and current professor at John Jay College of Criminal Justice, told Fox News Digital nixing the requirement because it may hold some women back from joining the force is "insane."
"I think that the fact that they tried to blame it on women being incapable of passing this is insane because, when I went through the police academy, we had to do the mile-and-a-half run in the same time as the men," Snider said.
NYPD SEES LARGEST STAFF EXODUS IN DECADES WITH LEADERS 'REFUSING TO ACKNOWLEDGE' MOUNTING CRISIS: UNION BOSS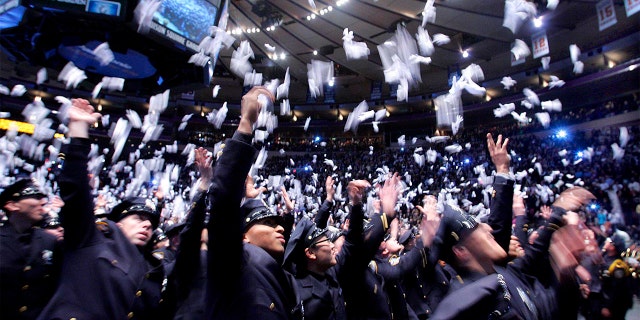 Training Chief Juanita Holmes, who was recently named New York City's Department of Probation commissioner, told the New York Post earlier this month that the timed run was scrapped, saying "no cop on patrol runs a mile and a half."
"No one's chasing anyone a mile and a half. Not to mention every day in the gym you're doing a mile and a half [as part of training]," she told the outlet. 
NYPD DITCHES TIMED 1.5-MILE RUN DESPITE 'DEAD-SET' PUSHBACK FROM POLICE COMMISSIONER
Instead, the force is relying solely on the job standard test, a multistep course that includes simulations of a victim rescue, recruits sprinting "50 feet to surmount a 6-foot barrier," and a "600-foot run around a pattern of cones" and other courses.
The latest change comes after the department lowered a requirement in the job standard test. The NYPD replaced the 6-foot barrier wall recruits have to launch themselves over with a chain-link fence that is easier to climb, the New York Post exclusively reported in July of last year.
Snider noted that the JST has historically been more of a challenge to women than the timed run, pointing specifically to the barrier surmount requirement.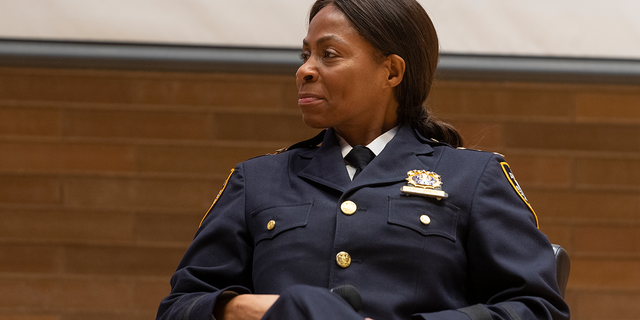 "Mounting and jumping over a solid 6-foot wall, that is much harder for women just due to not as much upper body strength as men," Snider said. 
"But guess what? Women did it, and that would have been the only component of that test that was a little more troublesome for women."
Snider said while she was on the force she held herself to a higher standard as a woman, explaining that most of the suspects she encountered were male.
NYC DETECTIVES STRUGGLE TO KEEP THE PEACE AMID LOW STAFFING, LACK OF SUPPORT
"I was always the underdog in those situations, knowing that I'm at greater risk as a woman. I'm not as strong," Snider said. "I'm not as tall. I'm not as big as a man. But my whole issue with this is that they're trying to make it OK by saying, 'We're doing this so we get more women cops.'"
Snider said "policing is gender neutral," and suspects don't care if an officer is a man or a woman. Cops are all doing the same work. 
"You should have to have the same physical requirements because you're doing the same exact job," Snider said. 
Cops on the force also decried the decision in comments to the New York Post earlier this month.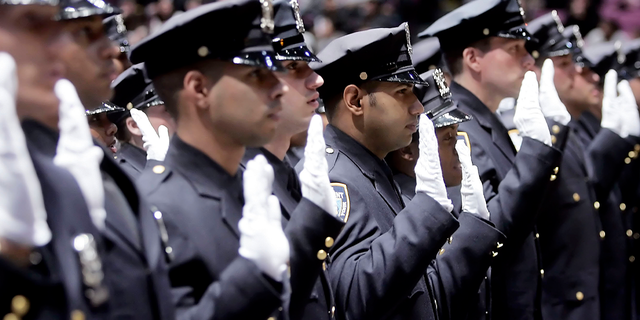 "You can probably just about walk it," one unnamed officer said of the former requirement. "I mean, a mile and a half in 14 minutes? It's a brisk walk … Listen, the standards have been lowered for years. Shame on them for not trying to push people."
"Cops are already out of shape," another cop in Manhattan said. "What's going to be coming in here now?"
The eliminated requirement and relaxed version of the job standard test goes into place as the department contends with data from the NYC Police Pension Fund that found 1,955 members on the force retired in 2022 and another 1,746 quit, meaning a total of 3,701 left the ranks last year alone.
It's the largest exodus in the last 20 years, even higher than in 2020 and 2021, when the massive amount of officers leaving the force dominated national headlines. The last time the exodus was that large was in 2002, following 9/11, when 3,846 left the force.
NYC MAYOR ERIC ADAMS STILL BURDENED BY CRIME ONE YEAR IN OFFICE, DESPITE DROP IN MURDERS AND SHOOTINGS
Police departments across the country are dealing with severe staffing crises following the protests and riots of 2020 in the wake of George Floyd's death and when the defund the police movement found renewed support that echoed from coast to coast.
"Cops are demonized in the media right now. And, honestly, why would you voluntarily sign up for a job where you feel like every decision you make is going to be under the microscope and anything that you do is going to be negatively construed?" said Snider, who also serves as R Street Institute's policy director of Criminal Justice and Civil Liberties.
New York City Mayor Eric Adams' spokesman, Fabien Levy, told Fox News Digital "public safety is this administration's top priority, and because of the NYPD's dedicated workforce and precision policing practices, crime continues to decline with shootings, hate crimes and major crimes all being down last month."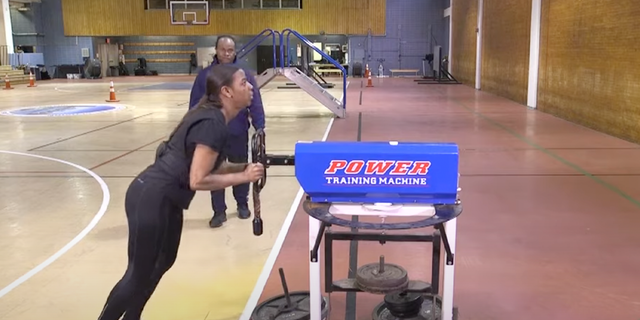 "And we have done all that despite a labor shortage that has affected almost every sector nationwide, including government and law enforcement, more specifically," Levy said. He did not directly address the decision to drop the running requirement.
"New Yorkers can rest assured that, under Commissioner Sewell's leadership, the NYPD remains fully prepared to keep New Yorkers safe and respond to all emergencies. The department continues to aggressively recruit the finest officers in the world to serve the greatest city in the world." 
Lowering standards for recruits can leave not only citizens more vulnerable to crime but the officers themselves, law enforcement officials said.
NYPD OVERTIME PROJECTED TO SURPASS ALLOTTED BUDGET BY $142M+ IN 2022 AMID 'UNPRECEDENTED' CRIME CLIMATE
"There has never been an instance that an officer will chase a suspect for on foot for 1½ miles," Snider said. "You need to have some level of endurance because that endurance that you get from running in a timed capacity. When you are fighting or trying to subdue a suspect, you need to be in decent enough physical conditioning to be able to do that.
"You lose your breath when you are wrestling with a suspect on the ground. So that is the point of that run," she added. "They're not training you to chase people a mile and a half, but you have to have stamina and endurance and maintain some level of physical fitness."
Snider also cited studies that show officers with just "medium levels of physical fitness" use less force when subduing criminals, meaning they are able to arrest someone without turning to their baton, Taser or firearm.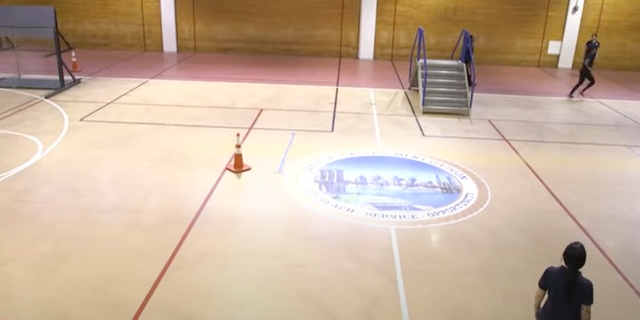 The NYPD defended doing away with the requirement in comments to Fox News Digital, saying "police officers are asked to meet certain physical requirements, and it is essential to screen prospective candidates to ensure they are capable of keeping our city safe."
The force added that state law was changed in 2021 to require that the NYPD align its police training requirements with the NYS Department of Criminal Justice Services' Municipal Police Training Council.
"Following the change in the law and consultation with DCJS, it was determined that the NYPD's job standard test, which includes the timed completion of six rigorous stations without stopping, satisfies the MPTC's fitness standards," the department said. "To date, the NYPD is in compliance with the physical fitness standards set by the MPTC. The requirements to complete the daily physical training and tactics of our Police Academy, including running nearly every day, remains unchanged."
FORMER NYPD COMMISSIONER REVEALS EXACT MOMENT POLITICIANS 'CREATED' CRIME CRISIS IN NYC
Axing the requirement came with city official infighting, the New York Post reported earlier this month. NYPD Commissioner Keechant Sewell was against nixing the requirement, allegedly sparking a conference call among Adams, Sewell and retired Chief Kenneth Corey, who was also against doing away with the timed run. 
Holmes stepped down from her position with the NYPD last week and was named Department of Probation commissioner under Adams' administration. Adams said this week that Holmes' new position comes after there was a "difference of thoughts" on the recruit requirements, and that Holmes had pitched him directly on nixing the requirement, which bypassed the chain of command at the NYPD.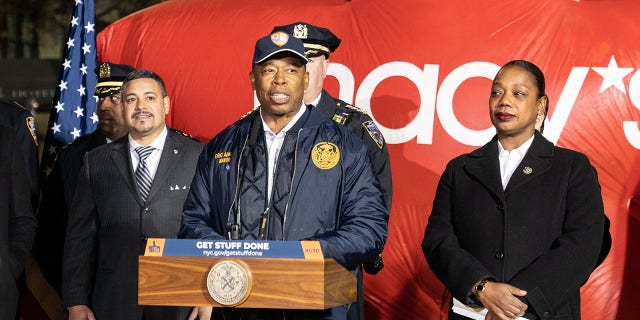 "If people are saying that underlings or those who you supervise can't come and bring good ideas — that is not how I run my administration," Adams said on WABC radio. "If a teacher has a good idea that's in contrast to what a principal believes, I want to hear both sides."
The scrapped requirement could also have a "domino effect" on other departments across the country, according to Snider. 
"I do see this may be having a domino effect in other agencies deciding, 'Hey, we're also suffering from recruitment and retention issues. We also want to inspire more women to join the force,'" Snider said. "'So maybe if the NYPD is doing this, maybe we should do it as well.'" 
CLICK HERE TO GET THE FOX NEWS APP
Instead, the NYPD should work to incentivize people to join the force, including by the police union securing a contract that has been in limbo since 2017 and providing financial incentives for those striving to attain master's degrees, which often come with burdensome debt, according to Snider.