Animal rights group PETA is calling on the White House to refrain from using "real chicken eggs" for the White House Easter Egg Roll this year. 
The White House is holding its annual Easter Egg Roll on April 10, its first celebration after the event was paused for two years due to COVID concerns.
PETA President Ingrid Newkirk suggested that the White House could "choose instead reusable plastic or wooden eggs — or even lovely painted rocks or egg-shaped balls" — instead of the traditional chicken eggs. 
FORMER GEORGIA FOOTBALL PLAYERS TELL PETA TO 'CHILL OUT' ON ITS CRITICISM OF LIVE MASCOT: 'UGA LIVE THE LIFE'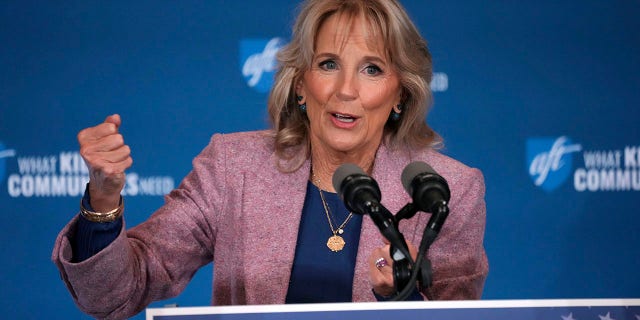 PETA's recent letter, addressed to First Lady Jill Biden, was chock-full of egg-themed puns, including calling the event an "eggstra special" one for "chickens and inclusive of all children who attend including those who don't consume eggs for ethical, environmental, or health reasons."
Newkirk also referenced high egg prices in her letter, blaming the avian flu outbreak. 
"We hope you'll agree that while families are shelling out nearly 70% more for eggs amid the deadliest avian flu outbreak on record, now is a hopping good time to hatch an Easter tradition that is kind and doesn't prop up the cruel egg industry," she noted.
The President of PETA also argued that Jill Biden, who received a Ph.D. in education, would understand that Americans should learn how "smart" and "sensitive" chickens are because she is "an educator." 
"As an educator, you understand that we want Americans of all ages to consider who animals are, what makes them tick, and how they feel. Chickens are smart, sensitive animals who feel pain and empathy; have distinct personalities; and at just a few days old, can count and perform basic addition and subtraction."
PETA ASKS PENTAGON TO CEASE ANIMAL TESTING RELATED TO 'HAVANA SYNDROME'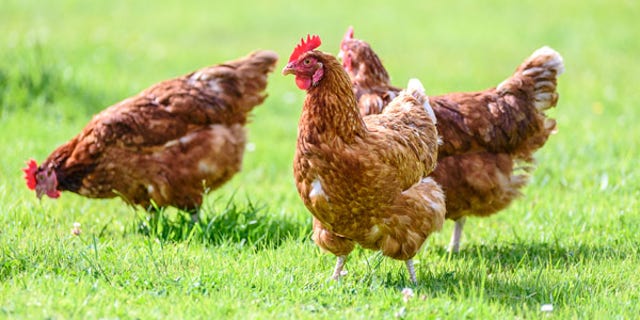 MARYLAND SEAFOOD LOCALE CLAPS BACK AT PETA IN BILLBOARD FEUD BEFORE CRAB SEASON: 'BROUGHT RELIGION INTO IT'
Newkirk continued to lament the separation of chicks from their mothers, cracking yet another avian-themed joke. 
"Mother hens communicate with their chicks while they're still inside the shell so that they recognize her call when they hatch. Children, who have natural empathy for animals, would be saddened to learn that the eggs at this family event came from mothers who spent their entire lives in cages smaller than a letter-sized sheet of paper, unable to lift a single wing, and were taken from her as soon as they were laid."
"It's a most fowl irony," Newkirk added. 
Late-night show host Jimmy Kimmel mocked the letter Tuesday. 
"Is it possible that PETA is a false flag operation designed to make liberals look ridiculous?" he asked his audience. 
CLICK HERE TO GET THE FOX NEWS APP
Newkirk responded to critics in a statement to Fox News Digital.
"People are often quick to make a joke of things unfamiliar to them, but in this case, they would likely take the joke back and celebrate Easter with ceramic or wooden eggs if they watched PETA's video 'Shell to Hell' and saw how the egg industry slices off parts of hens' beaks, crams the birds into filthy, windowless sheds, and sends them to slaughter once their bodies wear out," she wrote.