Ben Montgomery, the reporter fired from Axios after calling a Gov. Ron DeSantis, R-Fla., press release "propaganda," continued to attack the governor on MSNBC's "The ReidOut" Thursday evening.
On Monday, Florida Department of Education communications director Alex Lanfranconi revealed how Montgomery responded to a press release for a roundtable discussion on "divisive" topics such as Diversity, Equity and Inclusion (DEI) initiatives and Critical Race Theory (CRT) in education. 
"[T]his is propaganda, not a press release," Montgomery wrote back in an email reply.
The Tampa Bay-based reporter was fired from his position at Axios later that day. Though Axios did not disclose the reason behind his firing, it is believed the email may have violated the publication's Editorial Ethics Policy to "maintain professionalism with all sources" and "respect and be civil to all people we have contact with."
AXIOS REPORTER BLASTED FOR CALLING DESANTIS DEI ROUNDTABLE PRESS RELEASE 'PROPAGANDA'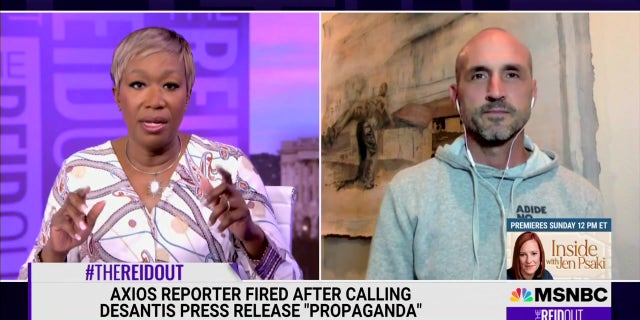 While speaking with MSNBC host Joy Reid, Montgomery continued to stand by his belief that the press release was propaganda and said his firing will have a "chilling effect" for media.
"[The press release email] was propaganda, and it was a waste of my time. That's ultimately what I was saying. It's wasting my time and it's done in a clear vein of propaganda. This is objectionably propaganda. And I read the whole thing because I gave them the benefit of doubt because they work for the people of Florida. I want to do right by my readers. And so if it wastes my time it's just propaganda, I have a right to say so and I feel like what Axios did to me has a chilling effect on the entire news media. It's a very sad thing," Montgomery said.
At the top of the segment, Reid agreed that the email was propaganda, insisting that it was not a press release despite coming from the Florida Department of Education.
"Now, for anyone who has never worked in politics or communications that is not what a press release is. A press release usually notifies news media about an event they can attend or includes an announcement or official statement, not an essay on why they hate CRT," Reid said.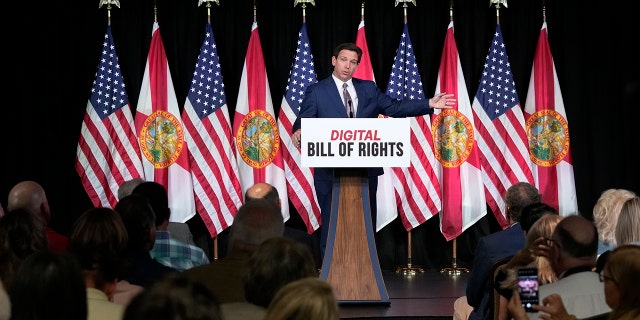 Montgomery also recounted how he found out about his firing, suggesting that it was influenced by the governor.
AXIOS FIRES REPORTER WHO CALLED DESANTIS PRESS RELEASE 'PROPAGANDA'
"It took a little while. I think it was quite a few hours later, that email was posted mid-afternoon and I got a call late Monday evening. I thought for sure it would just blow over. I have seen this happen to a number of my colleagues in Florida. It seems like it happens every time somebody challenges whatever information might be put out by the governor, or in this case the Department of Education, which has become a politicized branch of the DeSantis administration and kind of now the DeSantis campaign," Montgomery said. 
He continued, "So, we have the Florida Department of Education engaged in, in my view, campaigning for DeSantis for 2024 presidential campaign, so what they are doing is weaponizing these emails that we [reporters] sometimes send and trying to make us look like left activists when really we're just interested in serving the people and being true public servants and doing the right kind of work that the taxpayers are paying them for."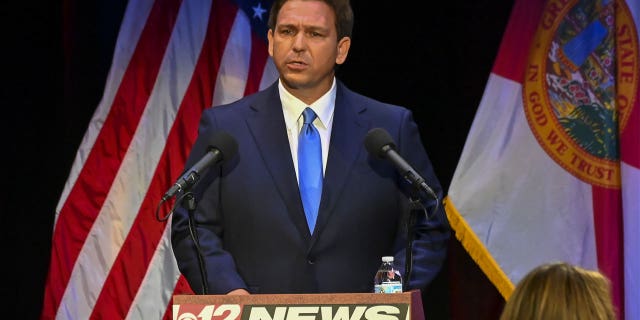 CLICK HERE TO GET THE FOX NEWS APP
Regarding his future, Montgomery suggested that there could be a book following his firing.
"I was talking to my agent today about whether there was a book in this. Maybe there is. Maybe it's time that somebody isn't afraid to stand up to DeSantis, write a true biography of him, so I might be the guy to do that, we'll see," Montgomery said.
Speaking with Fox News Digital on Wednesday, Montgomery said that he didn't regret sending email as his daughters said they were proud of him.
"That's really all that matters," he said.