NEWYou can now listen to Fox News articles!
On Tuesday, one Russian SU-27 fighter jet forced down a U.S. surveillance drone, leading it to crash into the Black Sea. 
This was the first highly consequential military encounter of the kind that could have resulted in a direct conflict between Russia and the U.S. 
Even if Moscow and Washington manage to avoid such a catastrophic clash, their proxy war over Ukraine, which is in its second year, will transform the world in the long term, nevertheless. Here are top three strategic changes to watch.
RUSSIA-UKRAINE WAR AN OUTLOOK FOR 2023: MORE BLOODSHED TO COME WITH NO END IN SIGHT
Permanent war in Europe
All of the three parties to the war — Moscow, Kyiv and Washington — are incentivized to continue the bloodshed. Putin views the outcome of the war as existential. Russia, which has seen its buffer zone with NATO reduced to as little as 100 miles after the Baltic states joined NATO in 2004, has drawn a red line over Ukraine. Russia's capacity and manpower outmatch Ukraine's, enabling Putin to continue a war of attrition.
Ukraine President Volodymyr Zelenskyy cannot back down either. His entire persona is wrapped up in the image of a wartime president and freedom fighter. Losing his status of international hero by capitulating to Putin would mean that Zelenskyy could no longer secure U.S. and European cash, on which his country is fully dependent for survival as Ukraine's industrial capacity and agricultural base are destroyed.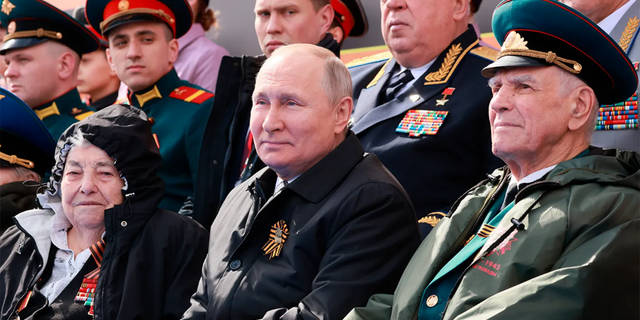 Washington views U.S. support for Ukraine as a cost-effective investment in militarily and economically weakening Russia, a primary U.S. adversary. Given the largely bipartisan support in Congress for funding Ukraine, some form of military assistance can be expected to flow to Kyiv. This will likely prevent Russia from securing a clear military victory but won't stop Putin.
The upcoming admission of Sweden and Finland into NATO will further exacerbate Russia's security fears. Russia shares an 832-mile border with Finland. These two countries' acceptance into the alliance will automatically double the border between NATO and Russia, from around 750 miles to about 1,600. This will likely drive Russia to ratchet up its destabilizing activities in the region, creating a permanent flashpoint in Europe. 
CLICK HERE TO READ MORE FROM REBEKAH KOFFLER
The 2023 annual threat assessment issued by the Office of the Director of National Intelligence (DNI) flagged as "significant" the risk of an escalation of the Russia-Ukraine conflict to a broader military confrontation between Russia and the West. This would have a lasting destabilizing effect on Europe. 
Quadruple threat from emerging anti-Western coalition 
The DNI intelligence assessment warned of "complex" threats against the U.S. posed by China, Russia, North Korea and Iran. Each of them individually already present a significant threat to our country. If they coordinate actions, the threat would multiply exponentially.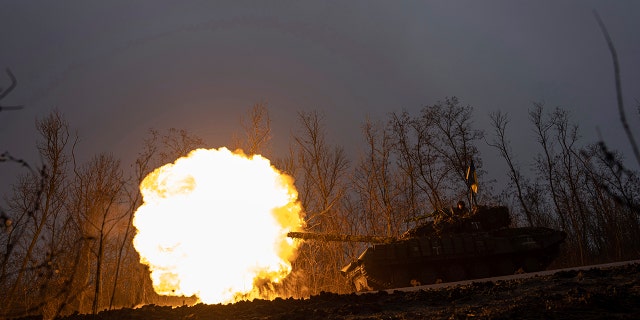 All four countries have formidable cyberattack arsenals and routinely target U.S. networks. China, Iran and North Korea have been providing military assistance to Russia, prolonging the conflict in Ukraine. Russia and Iran likely have concluded a secret nuclear deal, which would allow uranium transfers to Tehran's illicit weapons program. Members of this emerging anti-U.S. coalition are emboldened by their growing closeness.
Chinese President Xi Jinping has instructed his country's army "to be ready by 2027" to attack Taiwan, according to the CIA's recent assessment. China intends to try to deter U.S. intervention into the conflict, according to the DNI's report. 
CHINA IS ALREADY AT WAR WITH AMERICA, AND THE BIDEN ADMINISTRATION IS IGNORING THE SIGNPOSTS
Iran, which has been "developing surrogate networks inside the United States," will target "U.S. persons directly and via proxy attacks," according to the DNI report. Another recent report reveals that Iran aims to attack strategic security assets and institutions in the U.S., calling for assassinations and kidnappings and creating "kill lists" that target law enforcement, right here in the U.S. homeland.
North Korea is enhancing nuclear and conventional capabilities targeting the U.S. and its allies, according to the DNI report.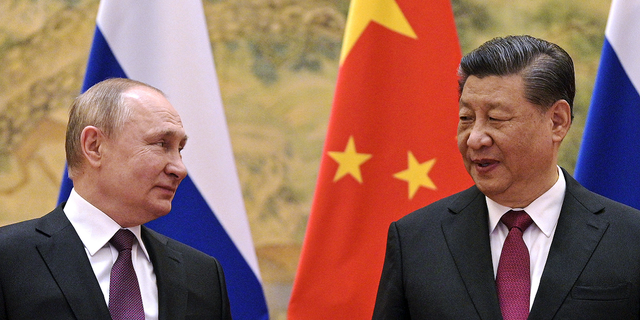 China's emergence as geopolitical center of gravity 
Most recently, China stunned the world by brokering a deal that restored relations between Iran and Saudi Arabia, ending years of hostilities between the two. This new détente is realigning power in the Middle East, diminishing U.S. influence and eroding Israel's security. 
Emboldened by his diplomatic success, Xi Jinping is eager to play a peace deal maker in Ukraine, having outlined plans to meet with Russian President Putin in Moscow and with Ukraine's President Zelenskyy virtually. Beijing's new role as a power broker is consistent with China's strategic ambitions of displacing the United States as the world's top economic and military power by 2049.
CLICK HERE TO GET THE OPINION NEWSLETTER
China wants to replace the U.S. dollar with yuan as the word's premier reserve currency and to supplant the Western financial system with the Chinese alternative. Washington's myopic sanctions policy is speeding up the process. The U.S. has been levying draconian sanctions against Russia and seizing billions in Russian assets as punishment for Putin's invasion of Ukraine. 
The U.S. departments of Justice and Treasury launched REPO (Russian Elites, Proxies and Oligarchs) with participation from Australia, Britain, Canada, France, Germany, Italy, Japan and the European Commission. REPO members work together to investigate and prosecute Putin allies. This feel good policy, driven by ideology rather than U.S. national interests has not changed Putin's behavior one bit. 
Such weaponization of the U.S. dollar, however, is eroding non-Western countries' confidence in the currency, driving them to mitigate risk, by de-dollarizing their holdings.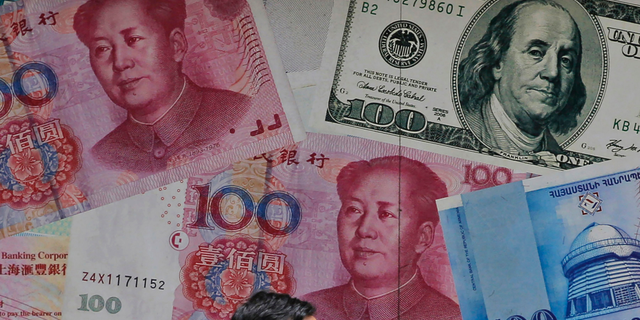 CLICK HERE TO GET THE FOX NEWS APP
In October, the Chinese yuan became the fifth-most traded currency, surpassing the Australian, Canadian and Swiss currencies. China is driving this trend by increasing transactions with heavily sanctioned Russia, which has been pursuing a de-dollarization policy as a way of sanction-proofing its economy. Other non-Western countries will likely be reducing their reliance on the dollar out of fear of becoming targets of U.S. sanctions policy. 
President Biden must start thinking strategically, and fast. The Russia-Ukraine war is a local conflict between countries the U.S. does not have alliances with. He must consider the larger ramifications of his decision to become deeply involved in it and consequences that threaten the world order that has protected and enhanced U.S. national and economic security for decades.