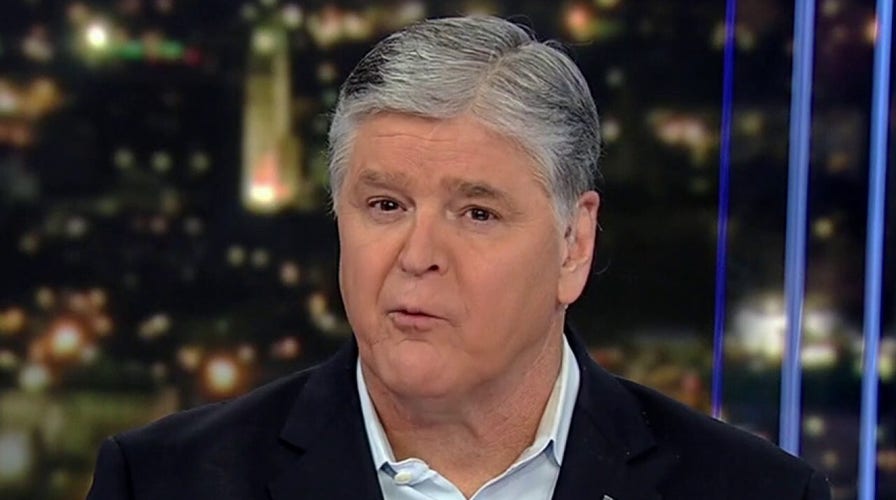 Fox News host Sean Hannity weighs in on the House Oversight Committee investigation in alleged peddling and business scheming by the Biden family on "Hannity."
SEAN HANNITY: According to an oversight investigation on March 1, 2017, less than two months after then-Vice President Biden left office, well, not one, not two, not three, but four different members of the Biden family, they started receiving payments from an entity named Robinson Walker LLC. Now, Joe Biden's brother, James, received a whopping $360,000 in incremental payments. Zero experience, Hunter, you know, the author and artist that he is, portraits of a crack addict, he got $500,000. Beau Biden's widow, Hallie, who was also Hunter's lover at the time — no judgments, whatever, this is a messed-up family. Anyway, she got $35,000 and an unknown Biden received $70,000. Now, we don't know what these various members of the Biden family did to actually earn the money, but what we do know is where it came from. 
BIDEN FAMILY RECEIVED MORE THAN $1M FROM HUNTER ASSOCIATE AFTER 2017 CHINA WIRE: HOUSE OVERSIGHT
It came from the People's Republic of China. Now we're going to know a lot more when we get the suspicious activity reports. They've been very slow to hand them over to the committee, this is the House Government Reform Oversight Committee. But according to the ongoing investigation, prior to making the bulk of these payments, Robinson Walker LLC, which is operated by a Biden business associate, they received a $3 million wire transfer from a major Chinese energy company, but that's not all. In 2015, when Joe Biden was still vice president, Robinson Walker LLC, they received a wire totaling nearly $180,000 from an unknown company with a foreign bank account.