Florida GOP Senator Rick Scott issued his own "travel advisory" warning "socialists" and "communists" that the Sunshine State is "openly hostile" to them and those who enable them.
Scott issued a press release about his Florida "travel advisory" in the wake of the NAACP's own travel warning for Black Americans against going to the state amid their claims that Governor Ron DeSantis is attempting "to erase Black history" with his new law banning diversity, equity, and inclusion (DEI) initiatives on public college campuses.
The advisory is aimed at "all socialists visiting the state of Florida" and "comes in direct response to the Biden Administration attempts to erase capitalism and the system that has brought prosperity to Florida and the entire United States."
NAACP LEADER DEFENDS LIVING IN FLORIDA DESPITE ORG'S TRAVEL WARNING: 'WE HAVEN'T TOLD ANYBODY TO LEAVE'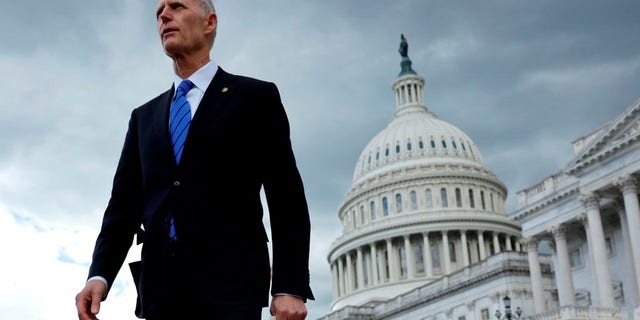 According to the release, the formal travel notice says "Florida is openly hostile toward Socialists, Communists, and those that enable them" and that before "traveling to Florida, please understand that the state of Florida devalues and marginalizes the contributions of, and the challenges faced by Socialists and others who work in the Biden Administration."
"Let me be clear – any attempts to spread the oppression and poverty that Socialism always brings will be rebuffed by the people of Florida," Scott, the former governor of Florida, said. "Travelers should be aware that attempts to spread Socialism in north Florida will fail and be met with laughter and mockery."
"However, in much of Central and South Florida, the situation is far more dangerous for Socialists, as they may encounter people from Cuba, Venezuela, and other parts of Central and South America and the Caribbean who have direct knowledge of, and experience with, the horrors of Socialism," he continued.
The Florida Senator told Fox News Digital in a Tuesday interview that he "would assume the NAACP wants to bring people together" and that Floridians "don't have room for hate or discrimination in our state."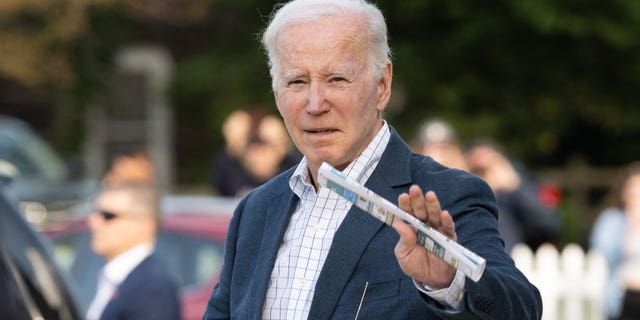 "I actually think I say it is probably one of the best, if not the best melting pots in the world," Scott said. "Because we have people from all over the world that moved to our state to live the dream of Florida. So I think they're fearmongering. I think it's absurd."
"Remember, in my, my rescue plan, I said that we should not be divided people by race… Let's judge people by their character, their reputation, how hard they want to work. And so I'm just I'm very disappointed the NAACP would do something like this because I think it promotes discrimination rather than trying to bring people together."
Scott also denounced the NAACP travel ban as "discriminatory" and said that what Floridians "don't want is more socialism in our state" and instead "want more opportunity in our state."
"So I know I hope, you know, all socialists, know that there's a travel advisory, I wouldn't come to Florida, because we believe in free markets and organic growth and things like that," Scott said.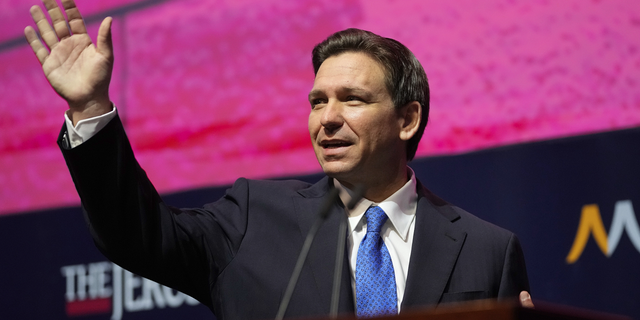 White House press secretary Andrew Bates told Fox News Digital "Senator Scott is of course entitled to these wild-eyed critiques of Medicare and Social Security, but President Biden is proud to stand with Florida's seniors in support of both critical programs – the benefits of which all Americans pay to earn."
Scott's travel advisory comes after the NAACP's own advisory targeting Florida over DeSantis' new DEI initiatives ban on college campuses.
However, the NAACP's "travel advisory" was met with ridicule online, especially after it was revealed that the organization's board chairman lives in Florida.
The Florida senator's advisory echoes the comments made by the NAACP board of directors chairman's Monday comments on MSNBC defending his living in Florida amid the travel advisory.
NAACP board of directors chairman Leon W. Russell pushed back against criticism for his organization's travel advisory for Black people in the state of Florida while he himself lives in the Tampa Bay area.
Appearing on MSNBC's "The ReidOut," Russell discussed the recent backlash over the NAACP warning Black people against traveling to Florida following "Governor Ron DeSantis' aggressive attempts to erase Black history."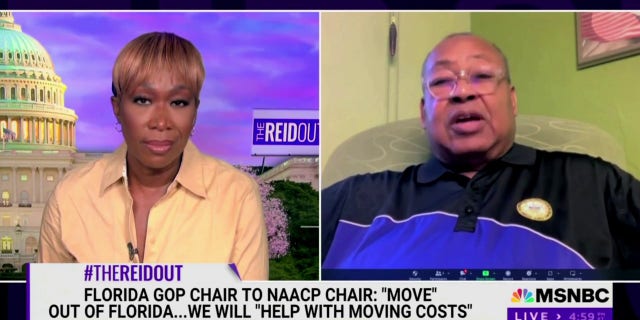 "Florida is openly hostile toward African Americans, people of color and LGBTQ+ individuals," the NAACP Board of Directors' formal travel notice read. "Before traveling to Florida, please understand that the state of Florida devalues and marginalizes the contributions of, and the challenges faced by African Americans and other communities of color."
CLICK HERE TO GET THE FOX NEWS APP
Florida Republican Party chairman Christian Ziegler pointed out that Russell's Twitter account shows that he currently lives in the Tampa Bay area. 
Scott is up for re-election to the Senate in 2024.