This story discusses suicide. If you or someone you know is having thoughts of suicide, please contact the Suicide & Crisis Lifeline at 988 or 1-800-273-TALK (8255).
South Carolina Republican state Rep. Brandon Guffey is exposing the dangers of "sextortion" after losing his teenage son to suicide last year.
Gavin Guffey, 17, received a message from someone posing as a girl on Instagram one evening in July 2022, and the pair began chatting on the social media app owned by Facebook's parent company, Meta.
That person convinced Gavin to turn on "vanish mode" in their Instagram chat, which allows messages to disappear after they are received. 
"And then they shared photos," Guffey told Fox News Digital.
WARNING SIGNS OF SUICIDE: WHAT TO KNOW ABOUT PREVENTION, RED FLAGS AND HOW TO DEAL WITH THE ISSUE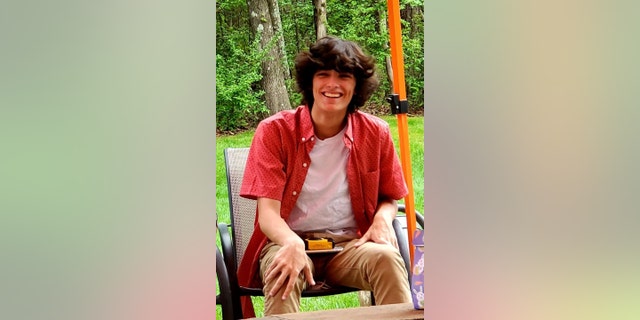 After exchanging photos, that person demanded money from Gavin. He replied that he only had $25 in his account, which Guffey said was not true, and sent $25. The scammer demanded more.
"And he even said that I'm sitting in my room with a gun. If these pictures go out, I'm going to end it right now," the state lawmaker explained. "I don't know if any of the pictures were shared."
SUICIDE PREVENTION MONTH: HOW 3 ORGANIZATIONS HAVE TURNED PERSONAL LOSS INTO SUICIDE PREVENTION EFFORTS
Gavin, who had just graduated from high school that spring and had a passion for art and music, shot himself that evening.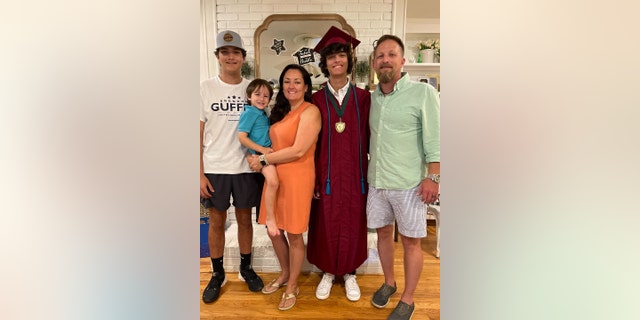 After his death, the scammer he met on Instagram tracked down Brandon Guffey and Gavin's teenage cousin on Instagram and began demanding money from them. No arrests have been made in the investigation.
The FBI defines sextortion as a "serious crime" in which perpetrators threaten to expose a victim's sensitive or private information in exchange for sexually explicit material or money.
CDC REPORTS 60% INCREASE IN HIGH SCHOOL GIRLS SERIOUSLY CONSIDERING PLANNING SUICIDE, SADNESS
South Carolina Gov. Henry McMaster on April 18 signed legislation Guffey introduced last year called "Gavin's Law," which aims to combat sextortion in South Carolina by making it a felony offense, and an aggravated felony offense when the victim is a minor.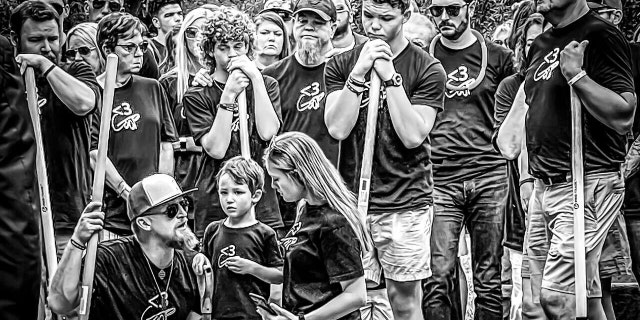 "With the signing of Gavin's law, despicable criminals like the ones responsible for the Guffey family's tragic loss will now know that they will go to jail for a very long time for preying on our state's innocent young people," McMaster said in a statement to Fox News Digital.
Guffey said his goal with Gavin's Law was to "send a message."
"If you're going to target children, it better not be in the state of South Carolina."

— Brandon Guffey
Guffey praised the collaboration between Democrats and Republicans in passing the bill, which aims to combat a crime that impacts more families than people realize, he said.
NJ STUDENT BULLIED LIKE ADRIANA KUCH A YEAR BEFORE TEEN'S SUICIDE AFTER SCHOOL ASSAULT FILMED: LAWSUIT
"I've had at least 30 families just in my little area that have reached out to me dealing with sextortion," he said. "At least one to two a day across the country."
The number of reports involving sextortion tips to the National Center for Missing and Exploited Children more than doubled between 2019 and 2021. In 2022, 79% of offenders were seeking money from victims.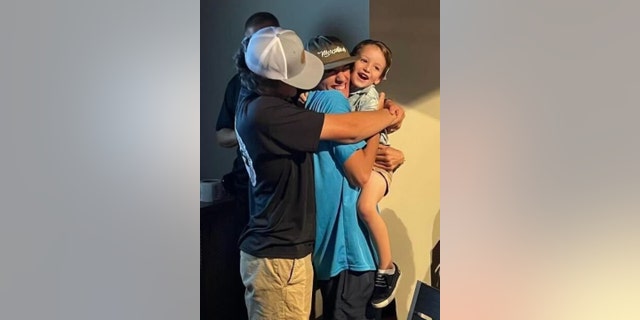 If Gavin had come to his father prior to his suicide, Guffey said he probably would not have gone public with his knowledge about the dangers of sextortion out of respect for his son's privacy. Since his death, however, Guffey wants to make real change in how these crimes are handled in the South Carolina criminal justice system.
CHICAGO PREP SCHOOL'S 'NEGLIGENT BRHAVIOR' LED TO STUDENT'S SUICIDE, PARENTS ALLEGE
"I personally will feel responsible for any child that I know that continues to get targeted like this, and I didn't do everything I could to raise the awareness — to let parents know to go and have that conversation with their kids, and let their kids know that you're not going to shame them."
Sharing photos online and over the phone is part of kids' "culture" today, Guffey said.
"This is what they grew up with."

— Brandon Guffey
His advice to other parents or children battling sextortion is, first, "get offline." Instagram, Facebook, Snapchat and other apps indicate when a user is online and active. Sextortion perpetrators will take advantage of that and send more demanding messages when the victim is online, he explained.
Second, "call the police and get them involved," the state representative said.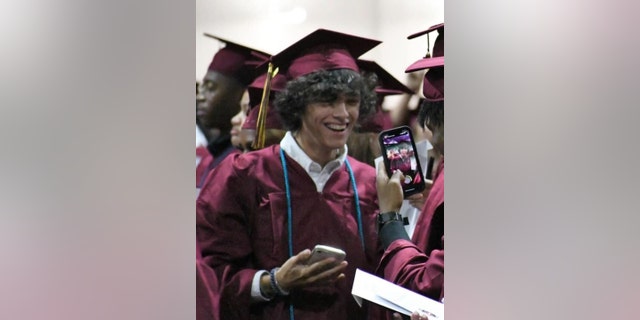 "Some people say delete your social media and take screenshots of the images. I don't believe that because the police can take over the conversation and hopefully track down these people," who are based all over the country and the world, Guffey said.
CLICK HERE TO GET THE FOX NEWS APP
The FBI has its own tips to avoid becoming the victim of a sextortion scheme: "Never send compromising images of yourself to anyone, no matter who they are — or who they say they are. Do not open attachments from people you do not know. Turn off your electronic devices and web cameras when you are not using them. If you are receiving sextortion threats, you are not alone."
The agency encourages anyone who believes they are a victim of sextortion, or knows someone who may be, to contact their local FBI office or toll-free at 1-800-CALL-FBI.