Target's CEO said in a recent interview that "woke" capitalism is "great" for their brand and "the right thing for society," but with the corporation's image and bottom line at stake, the retail chain seems to have changed its tune.
Target CEO Brian Cornell made the comment during an interview on Fortune's "Leadership Next" podcast on May 17, days before the retail chain became the target of outrage from customers and online backlash over its June Pride month collection this year, which includes "tuck friendly" women's bathing suits for transgender people, "gender fluid" mugs, and LGBTQ rainbow-themed clothing for children.
Cornell was asked to address the backlash to "woke" corporate campaigns, which has caused an uproar among conservative consumers and recently embroiled brands like Bud Light, Nike and Disney.
TARGET HOLDS 'EMERGENCY' MEETING OVER LGBTQ MERCHANDISE IN SOME STORES TO AVOID 'BUD LIGHT SITUATION'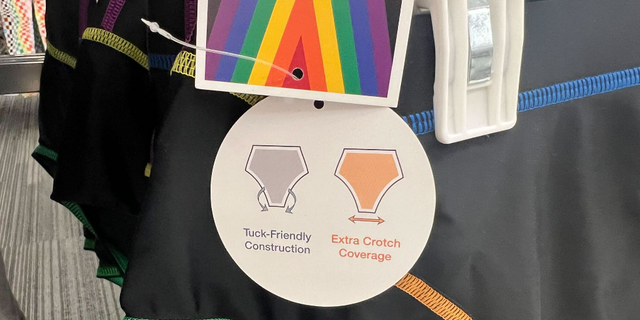 "I think those are just good business decisions, and it's the right thing for society, and it's the great thing for our brand," Cornell said.
"The things we've done from a DEI [diversity, equity, and inclusion] standpoint, it's adding value," he continued. "It's helping us drive sales, it's building greater engagement with both our teams and our guests, and those are just the right things for our business today."
Less than a week after the release of the podcast, Target women's style swimsuits that advertise "tuck-friendly construction" to hide male genitalia went viral, angering some customers and igniting outrage online. In the days since, customers have laid into the brand for its pride displays in stores across the country, particularly the display of pride-themed children's items and baby onesies which have irked many customers. 
CONSUMERS CREEPED OUT BY TARGET'S 'TUCK-FRIENDLY' WOMEN'S SWIMWEAR: 'SHOPPING ELSEWHERE'
The reaction seemingly worried Target management, who took "emergency" action Friday directing some managers and district senior directors to tamp down the Pride sections in their stores over fears of re-creating a "Bud Light situation," Fox News Digital first reported Tuesday, citing a Target insider.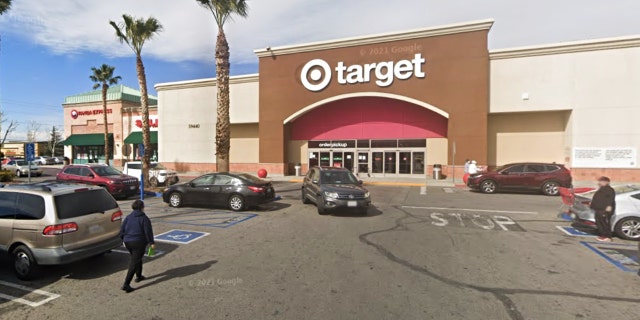 The insider, who has worked at the retailer for almost two decades, told Fox News Digital that some southern Target stores, mostly in rural areas of the south, were forced by the corporation to move LGBTQ Pride merchandise away from the front of their locations to avoid the kind of backlash Bud Light has received in recent weeks after using a transgender influencer in a promotional campaign. 
"We were given 36 hours, told to take all of our Pride stuff, the entire section, and move it into a section that's a third the size. From the front of the store to the back of the store, you can't have anything on mannequins and no large signage," the insider said.
"We call our customers 'guests,' there is outrage on their part. This year, it is just exponentially more than any other year," the Target insider continued. "I think given the current situation with Bud Light, the company is terrified of a Bud Light situation."
The insider said Target rarely makes such hasty decisions. They said Friday's "emergency" call began with roughly 10 minutes on "how to deal with team member safety" because of the amount of backlash the Pride merchandise has generated, noting that Target Asset Protect & Corporate Security teams were present on the call.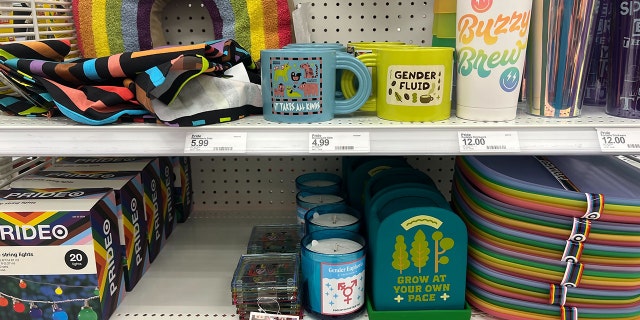 "The call was super quick, it was 15 minutes. The first 10 minutes was about how to keep your team safe and not having to advocate for Target. The last five was, 'Move this to the back, take down the mannequins and remove the signage,'" the insider said, noting that bathing suits have replaced Pride merchandise in front-of-store displays despite Pride month not even starting until June 1.
Fox News Digital has confirmed rural Target stores in South Carolina, Arkansas and Georgia are among the locations to move the Pride sections. Most rank-and-file employees were left in the dark, with many not knowing the Pride sections would be moved until they noticed it themselves.
Pride merchandise remains prominently displayed at other locations and on the Target website.
CLICK HERE TO GET THE FOX NEWS APP
Fox News reached out to the corporation asking if there was a change in internal policy over the backlash and whether Cornell still stands by his earlier comments on DEI initiatives. Target did not immediately respond to Fox News' request for comment.
Fox News' Brian Flood contributed to this report.