SOUTH PADRE ISLAND, Texas – Texas state troopers are warning spring breakers to stay away from the U.S.-Mexico border after four Americans were kidnapped nearly two weeks ago. Only two Americans returned alive after a deadly run-in with a Mexican drug cartel.  
South Padre Island is less than 45 minutes from the port of entry in Brownsville, Texas. Locals say spring breakers from the island typically go into Matamoros, Mexico, but the Texas Department of Public Safety say the risk is too high now. 
FOUR AMERICANS KIDNAPPED IN MEXICO" WHAT WE KNOW
College students come from Texas, Missouri, Illinois and Nebraska to the island.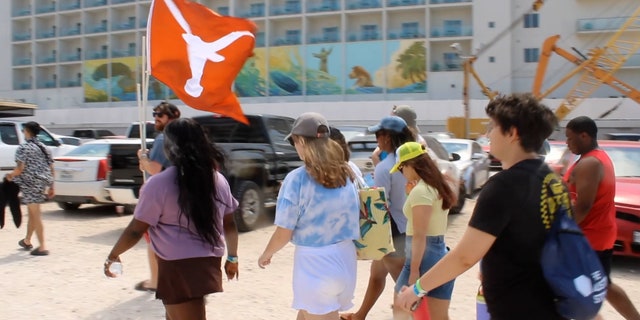 "It's fun. It's exciting. It's fun to meet new people. I love spring break. It's the best time of my life," Grace Bowman, a student at Methodist College, said while hanging with her friends on the beach. 
MEXICAN CARTEL KIDNAPPING: AMERICANS REPORTEDLY SEEN ON FACEBOOK LIVE VIDEO SHORTLY AFTER CROSSING BORDER 
Hundreds of college students and partiers play beach volleyball, tan and enjoy the sun in front of Clayton's Beach Bar, where concerts play at night. 
"Even like my dad was telling me when he was in college he went to south padre. I feel like you have to go at some point," Maggie Castille, a college student who came with a group of her girlfriends, said. 
Some Texas Tech students planned a trip across the border before the kidnappings.
"The original plan, we were going to go to Mexico for like a day or 2, just something cool to do, then we heard about all of that, were like maybe it's not the best idea to go to Mexico right now," Sokol Evans, a student at Texas Tech, said. 
A drug cartel kidnapped four Americans this month at the same port of entry spring breakers typically use. Only two survived.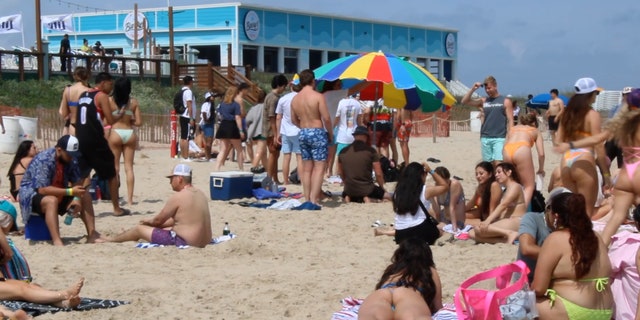 "A lot of spring breakers, not only within Texas but from out of state, will travel into Mexico, especially Matamoros, to frequent the restaurants and the clubs. But in this case, we are stressing not to travel into Mexico because of this dangerous situation right now, because of the uptick in violence and kidnappings in place," Texas DPS Lt. Chris Oliveras said. 
Matamoros, Mexico, is under a level 4 do not travel advisory from the U.S. State Department. 
Texas DPS says all travelers are encouraged to carefully research any planned trips and, again, consider postponing or canceling travel to Mexico at this time..
"We have a duty to inform the public about safety, travel risks and threats. Based on the volatile nature of cartel activity and the violence we are seeing there, we are urging individuals to avoid travel to Mexico at this time," Texas DPS Director Steven McCraw said.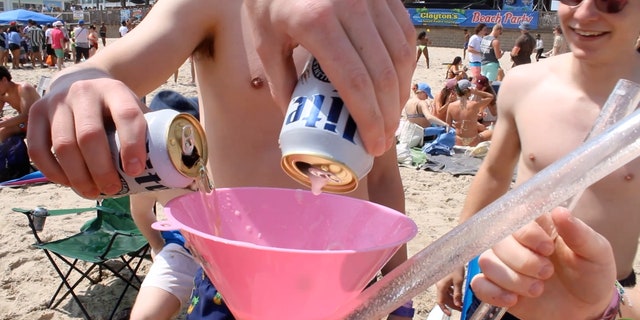 Some parents are on high alert after the warnings.   
MEXICO 'SAFER' THAN US FOLLOWING DEATH AND KIDNAPPINGS OF AMERICANS, MEXICAN PRESIDENT LOPEZ OBRADOR CLAIMS 
"They didn't want me to come. I had to do some convincing. It's a little nerve wracking to be honest," Bowman said. 
"After the whole situation, my parents' kind of warned me, and they're just like be safe," Tanner Ballman said.  
CLICK HERE TO GET THE FOX NEWS APP
Most spring breakers said they're sticking on the island.  
"I'm also with a group of girls and we're sticking together, and I think that's super important when you're traveling outside of where you're usually from, is to stay close with your people and don't let anyone wonder off by themselves," Castille said. 
Mexican authorities say there have been six arrests made in connection with the kidnappings of the four Americans.