"The View" co-hosts clashed over Sen. John Fetterman's, D-Penn., casual attire on Tuesday as co-hosts Sara Haines and Alyssa Farah Griffin argued for "decorum" in the halls of Congress. 
Co-host Joy Behar raged at Republicans for criticizing the Democratic lawmaker's attire and said it was "all about politics." She said people like Fetterman because he's "the every man." 
"I sort of disagree. I thought charming when he campaigned and wore it, but it's the Senate, and there should be some level of decorum," Griffin argued. "I worked in the Capitol where dress codes are enforced, and what I don't love, he's still voting, but deliberately not going on the Senate floor because he's not in dress code. Some of the most consequential conversations in history happen on the Senate floor as people are going to vote."
Co-host Whoopi Goldberg defended him and said, "that's how he does it." 
"I like that decorum," Haines said. "You're an elected senator." 
JOHN FETTERMAN'S OFFICE HAS DOCTORED SEVERAL OF HIS QUOTES TO MAKE HIM SOUND MORE COHERENT, REVIEW FINDS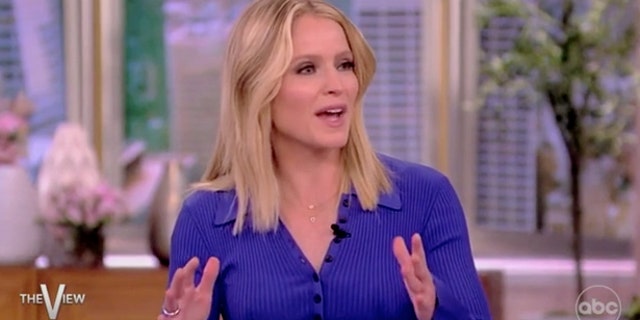 "We have lacked so much of what was once tradition that I'm starving for just a moment that looks like the old times," she added. 
Co-host Sunny Hostin said his attire was "quite endearing." 
"If it doesn't bother the people that voted for him in Pennsylvania, it doesn't bother me. I think it's actually quite endearing that he has said, 'I do not like a typical politician, nor do I look like a typical person,' he's 6'8. 'I even lack the political metaphorical sleeves to roll up. All I ever wear are short sleeve work shirts because hard work is the only way to build our community back up,'" Hostin said. 
Goldberg argued that it had to do with "comfort." 
PHOTOS: FETTERMAN RETURNS TO SENATE IN SWEATSHIRT, SHORTS AFTER MONTHS-LONG HOSPITAL STAY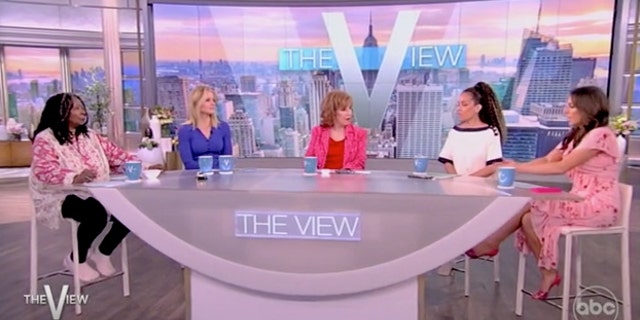 "He's doing what the American dream tells you you can do. You can be you," she said. 
Fetterman found a "workaround" to the legislative body's dress code rules, according to the Associated Press. 
"He votes from the doorway of the Democratic cloakroom or the side entrance, making sure his 'yay' or 'nay' is recorded before ducking back out," the report said.
The Pennsylvania senator was released from Walter Reed National Military Medical Center in Match after being treated for depression.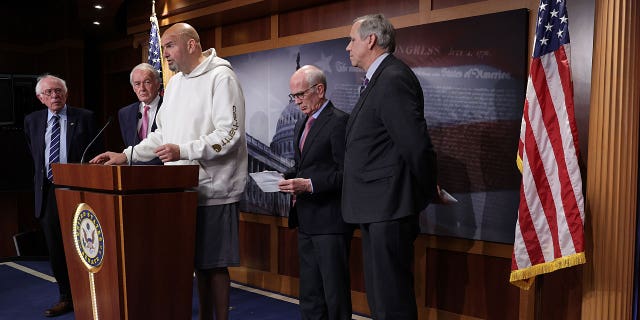 Rep. Lauren Boebert, R-Colo., said there was "no excuse" for his "casual" dress in a tweet on Friday.
CLICK HERE TO GET THE FOX NEWS APP
"John Fetterman redefined Casual Friday on a Thursday morning," Boebert wrote on Twitter. "It's truly unbecoming for someone to show up like that to any job, let alone a job that only 100 people are elected to do."