Progressive journalist and Twitter Files figure Matt Taibbi on Wednesday appeared to pinpoint the timeline of the Internal Revenue Service's launch of its investigation on him, further fueling suspicion that the probe was politically-motivated,
The IRS's started its investigation of Taibbi as he was preparing to testify before the House Judiciary Subcommittee on Government Weaponization. In the hearing earlier this year, Taibbi – whose profile was raised via his coverage of the Occupy Wall Street protests a decade ago – notably sparred with Ranking Member Stacey Plaskett, D-Virgin Islands, over the legitimacy of aspects of his Twitter Files role.
In an interview Wednsday on "America Reports, Taibbi confirmed the timeline referenced in a recent letter from Committee Chairman Jim Jordan, R-Ohio, to IRS Commissioner Danny Werfel, wherein the agency opened an examination into the journalist's 2018 tax return on Christmas Eve 2022, which notably fell on a Saturday.
Werfel, nominated by President Biden and who took office in March 2023, replaced Trump-era Commissioner Charles Rettig. However, former IRS Deputy Commissioner for Services and Enforcement Doug O'Donnell had been named "acting commissioner" by Treasury Secretary Janet Yellen weeks before the launch of the Taibbi probe
TWITTER FILES JOURNO SAYS MUSK SPAT 'CLEARLY PROBLEMATIC' FOR FREE-SPEECH DEBATE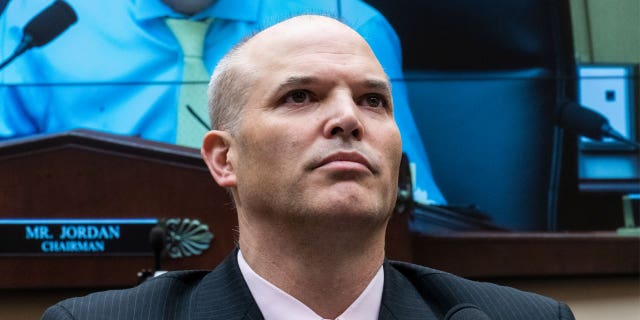 "America Reports" host John Roberts noted how rare it is for the IRS to engage in substantive business on both Saturdays and holidays.
Taibbi agreed, saying at the time he had just published a report alleging ties between the FBI and Big Tech.
"[The IRS examination] was a three-year-old case, and I didn't ow them any money. So all of those factors combined to make the optics of this really strange," Taibbi said. 
"You would wonder what supervisor would be calling an agent on a Saturday and asking him to come into work to open up a case."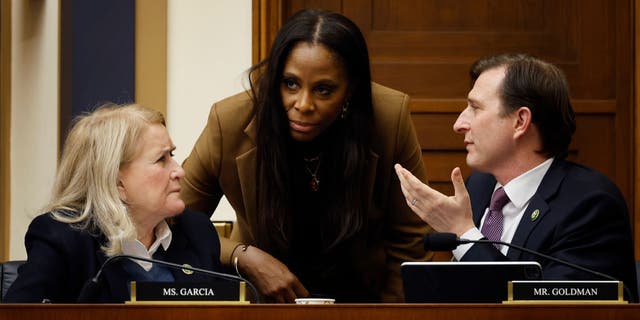 The agency later assigned an agent to engage face-to-face taxpayer contact on January 27, 2023; about a month later. That was the day that Taibbi testified before Jordan and Plaskett's panel.
Instead of finding Taibbi in arrears, the IRS probe ultimately determined the federal government owed him a substantial outstanding refund.
Taibbi told Fox News he was initially reluctant to comment on the matter in case it was indeed an oversight or coincidence by the agency.
"But now I don't think there's really a whole lot of doubt that this was somehow politically motivated. At least it has the appearance of that. And I think they need to answer some questions about why they made this decision," he said.
Taibbi said the Twitter Files saga has been a "roller coaster" experience, and that he was initially naive in understanding the willingness of federal agencies to hound reporters.
The fact IRS agents visited his home on the day he testified before Congress shows the agency is not at all concerned with optics, he said.
Hearkening back to former IRS Exempt Organizations Unit Director Lois Lerner's scandal involving her office unfairly scrutinizing Tea Parties and conservative groups, Taibbi said there has long been evidence that political pressure from the top can be put on federal agencies to engage in politicking.
"[I]t's hard not to see [my case] as some kind of retaliation or an attempt to intimidate. Maybe not me, but future reporters who would look at this kind of material," he said.