Two NYPD officers are recovering after being hit by a fleeing vehicle during a traffic stop in Harlem. 
The officers are in stable condition, but police are now searching for the driver. 
Officials say the incident happened Tuesday at approximately 9:17 p.m. The officers were conducting a traffic stop on a white Range Rover around Third Avenue and East 166 Street.
Police say the driver exited the vehicle and officers attempted to make an arrest. 
WATCH: NEW YORK CITY POLICE OFFICER INJURED AS SUSPECT RAMS CARS WHILE ATTEMPTING TO FLEE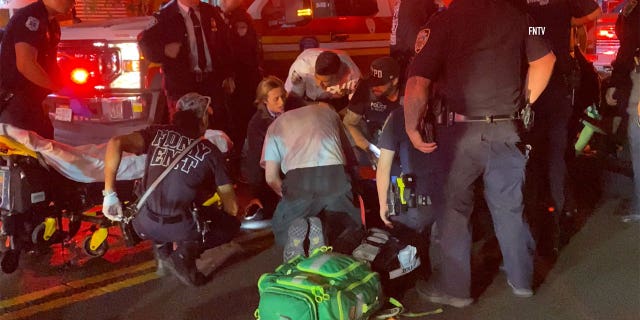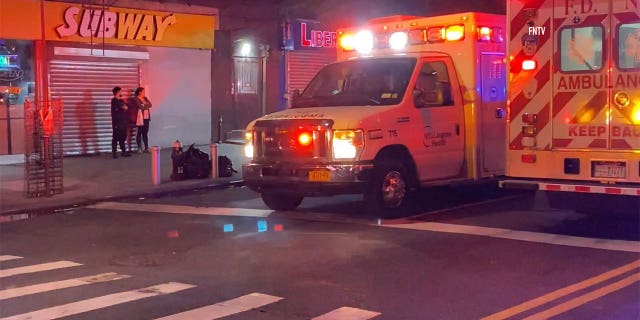 However, the driver then re-entered the Range Rover and took off as the officers were standing next to the vehicle.
Surveillance video reported by WABC shows the officers standing on the driver's side of the Range Rover when the car starts moving. The officers were hit by the SUV as it fled and dragged for a short distance.
An eyewitness described the scene to WABC.
"I see these two cops over here just laid out on the floor. They were just knocked out, it almost looked like they were sleeping," Amir Andrews said. 
NYPD INVESTIGATING FAR-LEFT PROFESSOR WHO CHASED REPORTER WITH A MACHETE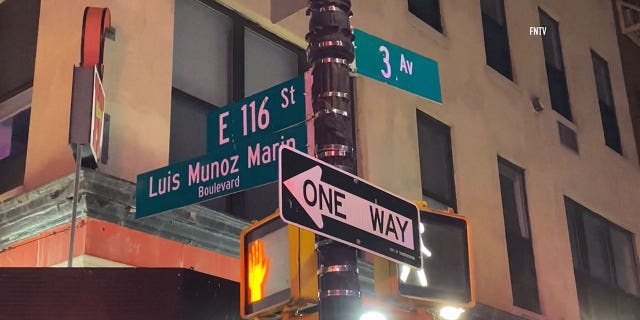 Police later discovered the abandoned Range Rover at Pleasant Avenue and East 114 Street, according to NYPD. 
The officers, who suffered non-life threatening injuries were taken to NYC Health and Hospitals/Metropolitan in stable condition by emergency medical services. 
Footage taken by FNTV shows dozens of police officers and EMS personnel responding to the scene to take care of the injured officers. 
No arrests have been made, and an investigation remains open.  
Police have not said why the vehicle was pulled over nor identified a motive for the driver's flight.
NEW YORK CITY SCHOOL BUS FIRE DAMAGES SEVERAL VEHICLES, 6 CHILDREN ESCAPE UNHARMED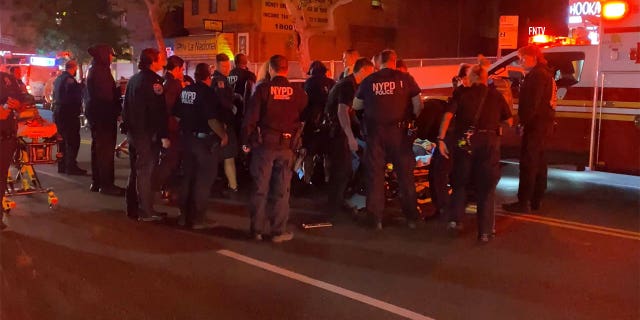 Another NYPD officer was injured last month by a motorist who fled authorities during a traffic stop. 
That incident occurred around 30th Street and Park Avenue in Midtown Manhattan around 4:55 p.m. on April 19, the NYPD told Fox News Digital. Officers were attempting to conduct a traffic stop on a black sedan when the driver tried to flee, authorities said. 
CLICK HERE TO GET THE FOX NEWS APP 
Video of the incident appeared to show the driver backing up and hitting a vehicle and then pulling forward and striking another vehicle. The driver then backed up, and two officers were seen quickly getting out of the way. 
One officer was injured trying to avert the suspect's vehicle but was in stable condition, the NYPD said. 
The suspect, who had Michigan temporary license plates, was initially pulled over for making an improper lane change, police said. 
Police failed to locate the suspect after an extensive search, according to the source.
No other injuries were reported, police said. 
Fox News' Louis Casiano and Adam Sabes contributed to this report.