The U.S. Air Force last week unveiled a new missile system that will have more maneuverability to change direction in the air and strike targets faster. 
The new articulating missiles were developed through the USAF's Missile Utility Transformation via Articulated Nose Technology (MUTANT) project.
The concept of missile articulation dates as far back as the 1950s but wasn't possible until the rise of modern technology. 
The Air Force Research Laboratory (AFRL) showed how the new "MUTANT" missiles would work during a demonstration at the Air and Space Forces Association's Warfare Symposium in Aurora, Colorado, last week. 
RUSSIA TO TRY RECOVERING US DRONE, AS US VOWS TO 'PROTECT OUR EQUITIES'
AFRL says it has developed an electronically-controlled actuation system comprising electromagnetic motors, bearings, gears, and structure. A "composite skin" structure will protect the actuation components from the environment while maintaining a smoother outer mold line, or "OML."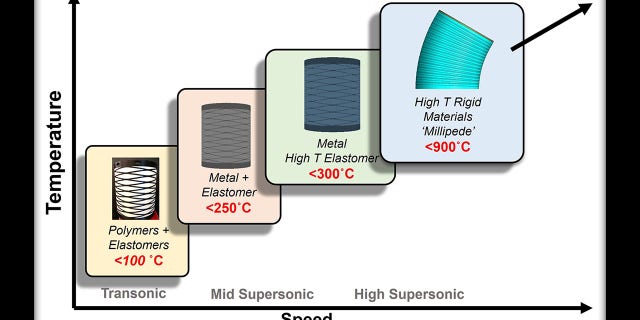 AFRL has added that morphing weapons technology will allow continuous OML change to tailor performance to each phase of flight. The missile control actuation system, or CASs, will allow the missile to have more range, maneuverability, and agility – enabling the missiles to more effectively close in on targets. 
AFRL will perform three ground tests culminating in dual articulation and in control in maneuvering a modified Hellfire missile from mid-fiscal year 2023 to the end of 2024. 
PENTAGON: RUSSIAN JET TAKING DOWN US DRONE PART OF 'PATTERN' OF 'AGGRESSIVE' PILOT ACTIONS
The need for missiles to change trajectory and have more maneuverability has grown in recent years as the United States becomes more alert for unknown flying objects within its borders.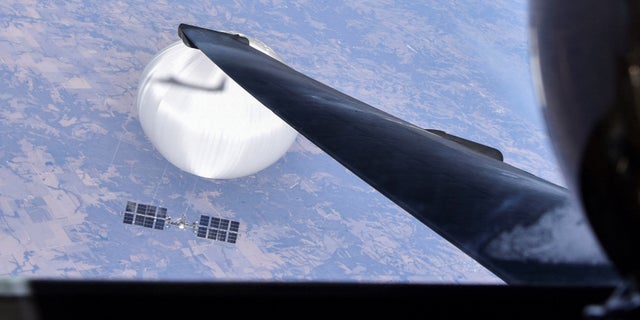 The problem was underscored last month after the U.S. military shot down four objects from the sky in less than two weeks. One of these was a Chinese spy balloon shot down off the coast of South Carolina after it had traversed the U.S. 
CLICK HERE TO GET THE FOX NEWS APP
When a U.S. F-16 jet shot down an "unidentified object" over Lake Huron on Feb. 12, it missed on its first attempt. The jet was using Sidewinder missiles to attack the target. 
Fox News' Louis Casiano contributed to this report.