West Virginia has surpassed 8,000 coronavirus deaths, according to state health figures released Wednesday.
According to the Department of Health and Human Resources' website, 8,005 people have died in the state over the past three years since the pandemic started. There have been 29 deaths reported in the past week.
"If we've just crossed 8,000, then that's 8,000 too many," Gov. Jim Justice said Wednesday. "Nobody wanted it to be one. It's been an all-hands-on-deck battle. It's been a lot of dark nights and everything. But at the same time, I think we've done really, really well in this state to be where we are."
The state surpassed 5,000 COVID-19 deaths in December 2021, 6,000 deaths in February 2022 and 7,000 deaths last June.
Justice ended emergency rules for COVID-19 on Jan. 1 that mobilized the West Virginia National Guard and the Division of Homeland Security and Emergency Management to respond to the pandemic. Justice first declared the emergency three years ago Thursday, when West Virginia was still the last state to report a case of the virus.
KEY DEMOCRATIC GROUPS WON'T COMMIT TO SUPPORTING MANCHIN RE-ELECTION FOLLOWING PARTY CRITICISM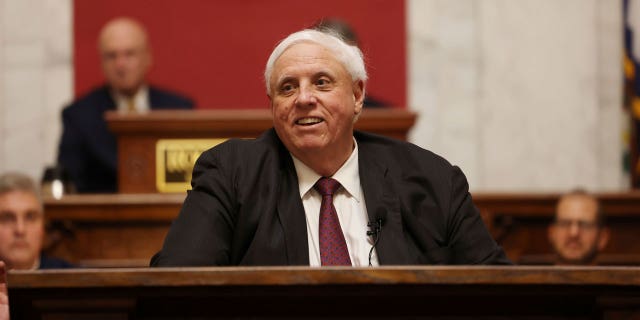 CLICK HERE TO GET THE FOX NEWS APP
The DHHR last month started scaling back its reporting to show weekly COVID-19 health updates, including the number of deaths and hospitalizations. The department no longer issues the number of virus cases reported daily.
President Joe Biden said in January that he will end the twin national emergencies for addressing COVID-19 on May 11.
Justice continues to hold his briefings with reporters by teleconference. He dwindled his briefings from three per week and now gives COVID-19 updates once weekly along with other administration announcements.
As of Wednesday, 154 people were hospitalized with the virus in the state, down from a 2023 high of 344 on Jan. 5. The seven-day average of cases was 81, although that number doesn't reflect people who conduct home testing for the virus and don't report their findings to the state.
The governor has contracted COVID-19 twice, the first time in January 2022 and a second time this past January.