New York Yankees fans went nuts on Tuesday as spectators trying to watch their team take on the Baltimore Orioles in a key early-season matchup were greeted by a squirrel.
The squirrel scampered across the edge of the fence in front of fans. Cameras caught fans freaking out as the squirrel zoomed along the fence and jumped down onto the field.
CLICK HERE FOR MORE SPORTS COVERAGE ON FOXNEWS.COM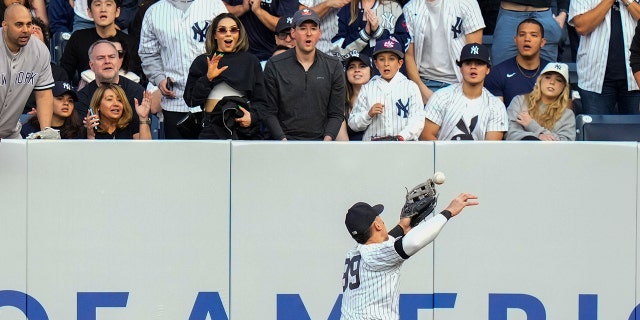 New York fans stuck around to see their team come back and beat Baltimore in extra innings.
Aaron Judge hit the game-tying home run in the bottom of the ninth inning against Felix Bautista and Anthony Volpe delivered the game-winning sac-fly to help New York win the game 6-5. The Yankees were down 4-0 in the bottom of the fourth before starting their comeback.
PHILLIES' TREA TURNER GIVES BRUTALLY HONEST SELF-ASSESSMENT OF HIS EARLY SEASON PERFORMANCE: 'I'VE SUCKED'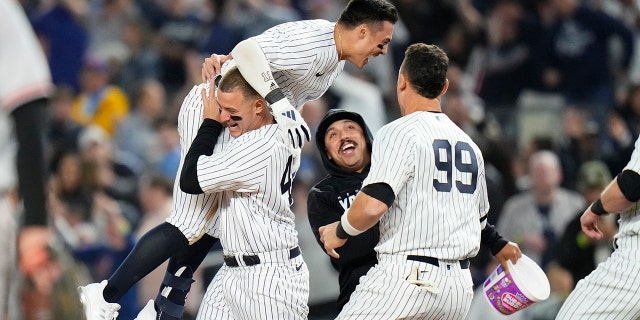 Judge's home run was his 14th of the season. Harrison Bader hit his fifth in the fourth inning.
Cedric Mullins and Gunnar Henderson had home runs in the close loss. It marks eight for Mullins on the season and five for Henderson.
Gerrit Cole picked up his 2,000th career strikeout in the game. He struck out only two Orioles batters and allowed five runs on six hits in five innings. He is the third-fastest pitcher to reach the milestone.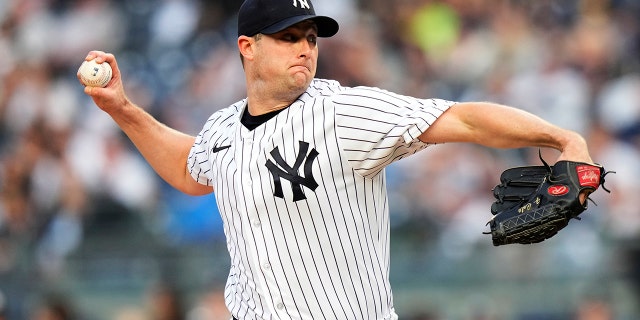 CLICK HERE TO GET THE FOX NEWS APP
New York improved to 30-20 on the year. Baltimore fell to 31-17.